Consumers can shop from a wide variety of online outlets for CBD products, read consumer reviews, and ship purchases to their homes. Online shopping also offers the ability to gather detailed information about each product, compare different products and product types, and comparison shop to find the best price. CBD brands also often have their own e-commerce shop, allowing you to purchase your desired CBD products straight from the source. Products purchased online, however, are unlikely to be in line with Washington state legal requirements.
Washington was one of the first states in the country to legalize cannabis. Medical marijuana has been legal in Washington since 1998. Adult-use marijuana was legalized in 2012 with the passing of Initiative 502, also known as the Washington Marijuana Legalization and Regulation Initiative.
Possession above the legal limits is a criminal offense. There is no penalty articulated specifically for those with excess quantities of marijuana-derived CBD edibles or liquids. However, possession of one ounce to forty grams of cannabis is treated as a misdemeanor. Those charged will receive a prison sentence of up to 90 days and a maximum fine of $1000.
Currently, anyone intending to grow, process, or market industrial hemp must apply for a license through the Industrial Hemp Research Pilot program (IHRP). The program recently combined the separate application forms into one universal application to simplify the process and reduce the amount of supporting documentation necessary to apply for a license.
Where to buy CBD in Washington
CBD oil is currently under scrutiny and subject to strict regulation in Washington. The state recently banned the use of hemp-derived CBD in food and beverage products following current guidelines from the U.S. Food and Drug Administration. As of October 2019, CBD cannot be used as an ingredient in foods or beverages, under federal and state law. CBD oil which contains more than 0.3% THC must be sold in licensed cannabis dispensaries.
The 2018 Farm Bill shifted oversight of CBD from the U.S. Department of Justice (DOJ) to the U.S. Food and Drug Administration (FDA). At present, there are no clear regulations regarding CBD labels and packaging.
While the ban is recent, and the state hasn't made any attempts to penalize or prosecute retailers or CBD brands, representatives of the Washington State Department of Agriculture (WSDA) are actively working to remove these products from shelves. The WSDA recently released a statement outlining their stance on CBD in food and as a medicine.
What is CBD?
CBD oil containing more than 0.3% THC is available, but can only be sold and purchased in licensed cannabis dispensaries. Photo by: Gina Coleman/Weedmaps
In addition to federal regulation of CBD, the Farm Bill also gave states the option to regulate and prohibit the cultivation and commerce of CBD. States may also regulate CBD in food, beverages, dietary supplements, and cosmetic products independently, even before the FDA finalizes its policies. Washington is an example of a state that has devised its own regulatory framework for CBD.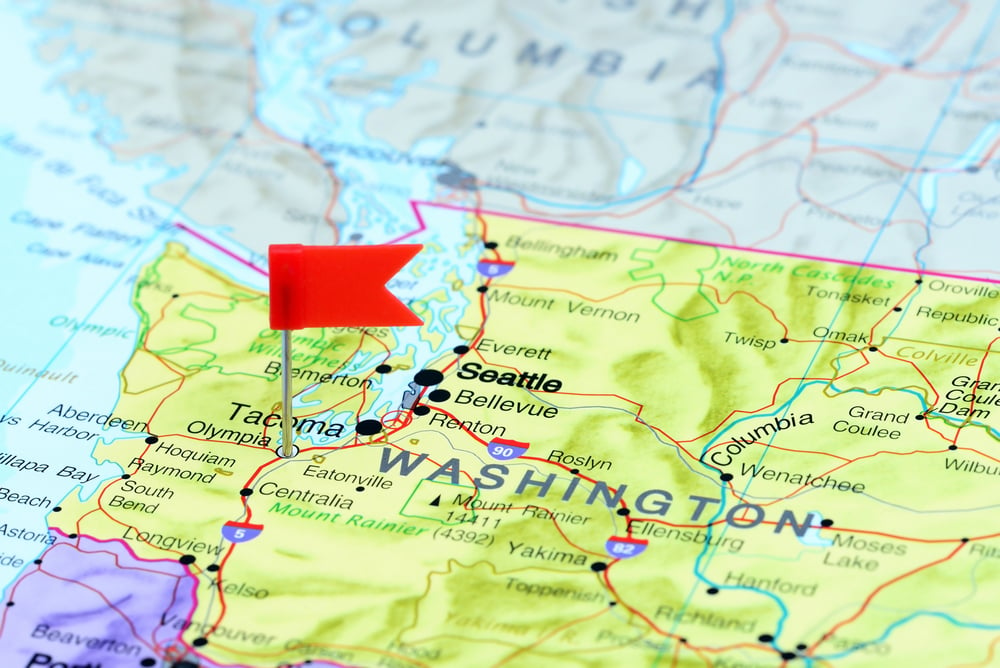 In 1971, the Washington legislature officially stated that marijuana wasn't a narcotic or opiate. This was a big deal back then because police in most states were aggressively arresting people for marijuana possession under President Nixon's war on drugs.
We always recommend purchasing your CBD from an established and trustworthy online source.
If your CBD was made using a flowering marijuana plant, it will contain higher levels of THC and will probably get you stoned. This is treated the same as marijuana in the eyes of the law and is, therefore, illegal according to the Federal Government.
Possession Limits for Registered Medical Marijuana Card Holders in Washington:
Any reputable CBD supplier will be able to produce reports that show that their products are genuine and that they are free from harmful chemicals, including pesticides and solvents.
Driving around town to compare products is a huge time-waster. However, when you shop online, you can quickly compare CBD products from the comfort of your own home. Shopping in-store will require you to waste time going around to find the product you need.
Why You Should Always Buy CBD Online
Washington is wonderful for everything weed-related. Since marijuana was legalized back in 2012, marijuana products are widely available on nearly every corner.
Unregistered patients may only grow up to four plants and possess six ounces of usable marijuana cultivated at home.