Aurora Cannabis is one of the top CBD oil companies in the world which primarily focuses on producing and selling medical marijuana products. The award-winning company also produces psychoactive products, such as THC. Aurora cannabis is all set to become the largest producer of CBD oil with its current production capacity potential to produce 570,000 kg per year. These production facilities position the company for a rapid response to growing demand for CBD oil in Europe and other global markets. Through its fully-owned cannabis distributor Pedanios, Aurora Cannabis has already been able to adhere to the GMP standards obligatory in facilities operating in the European Union.
Isodiol International has been developing pharmaceutical and health and wellness products for a long time, and today the company is supporting the pharmaceutical sector at large with its recently approved CBD products as an active pharmaceutical ingredient. The company is currently focused on the health benefits that hemp delivers and is actively marketing hemp-based consumer products and solutions. The company distributes its wide-ranging product portfolio through various channels domestically and internationally.
Download related report sample for FREE: Global Medical Marijuana Market 2020-2024
Medical Marijuana
Canopy Growth Corporation is one of the leading medical marijuana companies that manufactures and sells CBD oil products through its well-known subsidiary Bedrocan. Bedrocan is touted as one of the world's most experienced producers and exporters of legal medicinal cannabis with product lines containing five different cannabis strains. Canopy Growth Corporation recently increased its effort to market medical cannabis in the global market to Germany and Brazil. Its products include Bedrocan, a sativa plant type cannabis; Bedropuur, a tetrahydrocannabinol (THC) indica for THC extraction, Bedica, an indica dominant strain of cannabis; Bedrobinol, Bediol, and Bedrolite products, the sativa dominant strains of cannabis.
Bluebird Botanicals, also known as Gaia Botanicals, is an award-winning CBD oil company and a leading manufacturer of hemp CBD consumer products. Although the majority of its sales occur online, its products are also sold at its physical retail stores and other third-party retailers. For years, the company has been producing private label CBD products for other companies across the globe and also selling its pure extracts to businesses. Bluebird Botanicals currently has distributors in Japan, South America, and Europe, and the company is working to enter other regions too. Its products include oil extracts, vape items, CBD capsules, and pet products.
Isodiol International
Cannabidiol (CBD) oil is all the rage these days with products offered by many leading CBD oil companies flooding the global market. Much touted as a panacea for multiple health problems from pain to anxiety and nausea, CBD oil is being added to a gamut of consumer items including vape oils, bath bombs, body lotions, and other beauty products. It is currently being sold online, in vape shops, by health food stores, and at some grocery stores. The global cannabis market is in the center of a much-needed transformation. Countries are reconsidering the legality of marijuana, there is an influx of research on the benefits of the plant, and various of new cannabidiol products are being launched by major CBD oil companies, and these factors have been giving the CBD oil market a boost in recent years.
CV Sciences is a manufacturer and supplier of hemp-based phytocannabinoids such as CBD oil to the beauty care, pet care, nutraceuticals, specialty beverage, and functional food sectors. It is also a maker of pharmaceutical therapeutics. Formerly known as CannaVest, CV Sciences reported impressive growth and profitability this year that has demonstrated the power of its products and brand recognition with the CBD oil industry. The company PlusCBD product line is well positioned for mainstream approval and expanded distribution as the health and wellness sector continues to embrace CBD standardization and commercialization. CV Sciences recently increased its retail store count to 1968 organic health food stores, making it one of the world's largest CBD oil companies.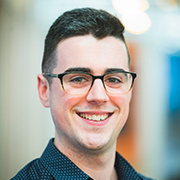 Their simple branding and heavy focus on search optimization has made Medterra a strong player in the online CBD space. They have been able to get in front of new entrants to the market, especially with low-price topicals.
Powerful CBD-only companies, which have been able to further develop reputations and establish brand loyalty, refine and improve marketing strategies, and grow larger and more diverse customer bases despite barriers faced under past and current regulatory systems. Examples: Charlotte's Web, CV Sciences.
Cannabis companies, typically multi-state operators (MSOs), leveraging vast dispensary and retail distribution networks, supply chain infrastructure, brand recognition and capital to create or expand successful CBD lines. Examples: Curaleaf Hemp, Columbia Care.
CBDistillery has created a robust online model with athletic sponsorships and influencer marketing, alongside accessible pricing. They have gained a s trong presence online and in independent pharmacies. They are particularly effective in addressing smaller, overlooked markets with tailored local advertising.
The industry is now being strongly influenced by the following primary groups of competitors:
cbdMD
Green Roads has leveraged product diversity and quality to differentiate themselves in the market. By offering more unique, high-dose products, they can be seen as an innovator and those products better resonate with a variety of consumers. Similarly to Charlotte's Web, they have leveraged value-based marketing to fuel robust social strategies targeting their core consumers.
The US CBD market has made significant progress since the Farm Bill passed in 2018 and 2020 has brought unique challenges. Despite the social and economic impact of a global pandemic, the industry continues to show signs of strength with healthy consolidation, consumer spending, and investment in strategic marketing. Because the market has seen both sizable expansion and consolidation in 2020, the top 20 brands have technically lost share but still maintain the majority piece of a now much larger pie. As of July 28, 2020 the top 20 CBD companies make up over 17% of the total US CBD market.
By leveraging a wide and growing distribution network through their franchise, wholesale and affiliate programs, they have been able to quickly climb the CBD company rankings. CBD American Shaman, a vertically-integrated operation, has a broad product line with over 70 SKUs from tinctures to edibles for both humans and pets. Specialty CBD Retailers have seen increased growth as more consumers enter the market and want high-quality product education during their in-store experience.
Largest CBD Companies by Market Share
Medterra
CBDistillery has climbed the ranks with heavy investment in digital content such as its #CBDMOVEMENT Blog, the "CBDistillery's Ultimate CBD User Guide!", and The CBD Movement Podcast (launched in June 2020). Additionally, their inexpensive products and May 2020 rebrand align with a more mainstream, frequent user.
As a Premium user you get access to background information and details about the release of this statistic.
CBD revenue in the United States in 2025, by product category
Show sources information Show publisher information Use Ask Statista Research Service
+
Global market share of hemp-derived CBD in 2018, by country
Top U.S. hemp-derived CBD brands 2017 and 2019
Available to download in PNG, PDF, XLS format
Access to this and all other statistics on 80,000 topics from
Australia, Canada, Europe, China, Central and South America, United States, EU
CBD product dollars sales in the United States from 2019 to 2026