Hunter & Barrel is one of the latest and most exciting restaurants in the new heart of Perth's CBD, Raine Square. Our Raine Square restaurant location is recently opened and is ideally positioned with direct train access via the Perth Underground and key attractions bordering the precinct.
The $75-million redevelopment of Raine Square brings together the best of dining, shopping, and entertainment, and is the new home of Hunter & Barrel, offering a unique dining experience – the Hunter's way. Modern in design, but inspired by the raw elements of nature, our freshly opened venue in Perth oozes sophistication and welcomes you in with the sounds of a crackling fire and the smells of mouthwatering, sizzling fare.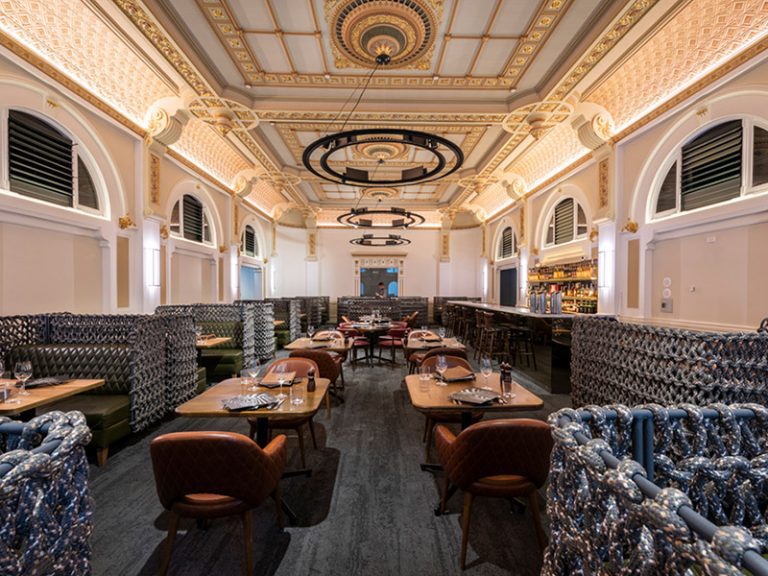 Our goal is to be more than just a new steak restaurant in Perth: our aim is to offer world-class modern cuisine while preserving the heritage of this beautiful location.
Venue Details
Rate: Monday to Friday
Enter after 5:00pm: $6.00
Parking Options
Casual
0.0 – 0.5 hrs: $15.00
0.5 – 1.0 hrs: $22.00
1.0 – 1.5 hrs: $27.00
1.5 – 2.0 hrs: $32.00
Thereafter per hour: $5.00
Max day rate: $57.00
Mon – Fri.
Night rates apply from 5pm onwards.