The cooling activity of HempMeds® Active Relief Roll-On acts as an alternative to ice for addressing discomfort in muscles and joints. Active Relief Roll-On combines menthol with carefully chosen botanical ingredients and features 50 mg of hemp extract, CBD, in each 2.5 fl. oz. roll-on.
Real Scientific Hemp Oil – BLUE 3g
Every 10g tube of RSHO™ Blue Label is meticulously packaged in an oral applicator that has distinct measurement markers along its side that make it easy to make measuring out a precise serving.
RSHO – Blue Label 10g CBD Hemp Oil (1700mg CBD) 3 Pack
Want all the benefits of CBD hemp oil in a simple capsule? There's no easier way to get your daily intake of all-natural CBD than with powerful Real Scientific Hemp Oil™ (RSHO™) capsules.
Real Scientific Hemp Oil X™ Liquid combines our CBD hemp oil with MCT oil to create a great tasting CBD liquid.
Real Scientific Hemp Oil is a multiple award winning Hemp CBD Oil concentrate.
The RSHO Hemp Oil Extraction Process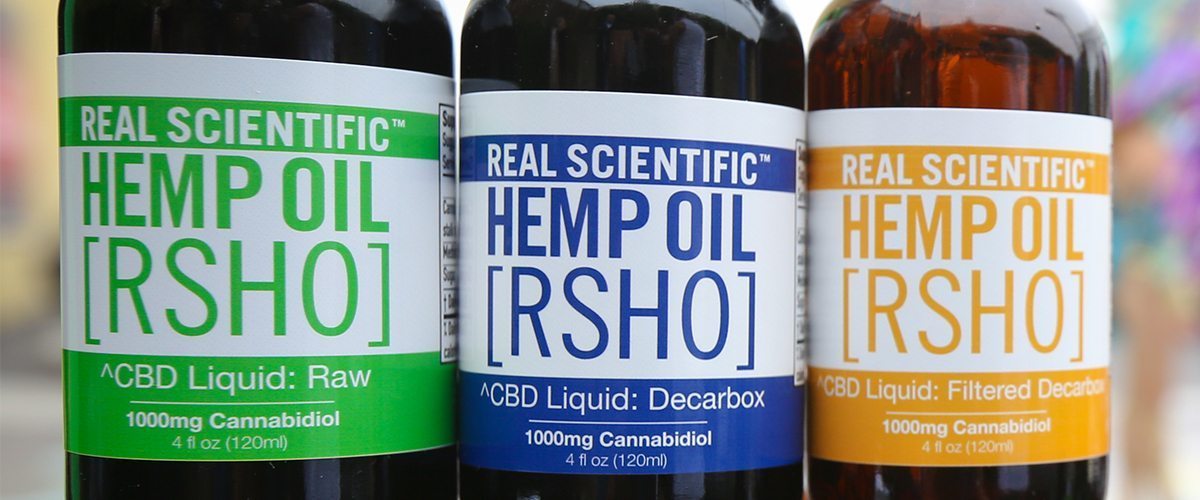 HempMeds® Brasil, a Medical Marijuana, Inc. portfolio company and the local distribution branch for Medical Marijuana, Inc. products in Brazil, announced that the company has shipped Real Scientific Hemp Oil™ or RSHO™ to a patient in Brazil suffering from Alzheimer's disease.
The medical industry is desperate for a reliable treatment for the disease, but so far, pharmaceuticals are only effective in treating symptoms, not the disease itself. The U.S. government owned patent on cannabinoids, patent 6,630,507 , Cannabinoids as antioxidants and neuroprotectants acknowledges the potential of cannabinoids protecting the brain from degenerative damage. The patent covers all cannabinoids for this use, both naturally occurring and synthetic.
"We once again commend the Brazilian government for responding to the humanitarian interests of its people by allowing them access to CBD hemp oil products that can treat the symptoms of conditions with no known cure or limited treatment options," said Dr. Stuart Titus, CEO of Medical Marijuana, Inc . "Our firm remains excited about the future for CBD based products to enter clinical trials for this and other neurological indications."