In fact, research from High Yield Insights shows that "almost one in four U.S. CBD consumers have started using CBD in the last six months [of 2020], equivalent to 9 million new users […]."
One of the ways the company seeks to do this is through online discussions with consumers about how they can use CBD to boost their health. For example, the company works to inform its followers of the ingredients in their products, and how they promote wellness.
The co-creator of the company and Bravo's Shahs of Sunset Star, Mike Shouhed reflects on a conversation that he had at the gym with Dhanik that gave birth to the concept of Au Santè.
"So there are some questions that we ask like do you have inflammation issues? Do you have digestive issues? Do you have anxiety [or] stress?" he continued. "How much caffeine do you consume everyday? How is your sleep [like]? You know, things like that. Are you active? Do you work out a lot? Do you have joint pains?"
Learning Their Customers' Wellness Needs
Post from @ausante on Instagram.
Au Santè carries a variety of products with different potencies, including their 100 mg CBD Bath Bomb, or gummies with 10 mg of CBD each.
"[We] were very fortunate. We were not impacted negatively, and I think our consumers were very lucky as well. Throughout the period of the coronavirus, a lot of people were dealing with anxiety and falling sick," he added, "However, a lot of people reached out and thanked me because our CBD products helped them to get through a scary time. People were just grateful that our products existed and helped them through this entire ordeal that the world went through."
Product Benefits
"Education remains a top priority for us because the space can be confusing for consumers. It is our job to educate them from a narrative perspective to let them know that we are doing all of this for our products as well."
Pure, Premium and Effective is the message that Au Santè, a Beverly Hills-based CBD company has been echoing since its launch in 2019. Derived from the minds of Mike Shouhed and Ted Dhanik, this company providing their full-spectrum CBD-infused products to the public to boost health and fitness.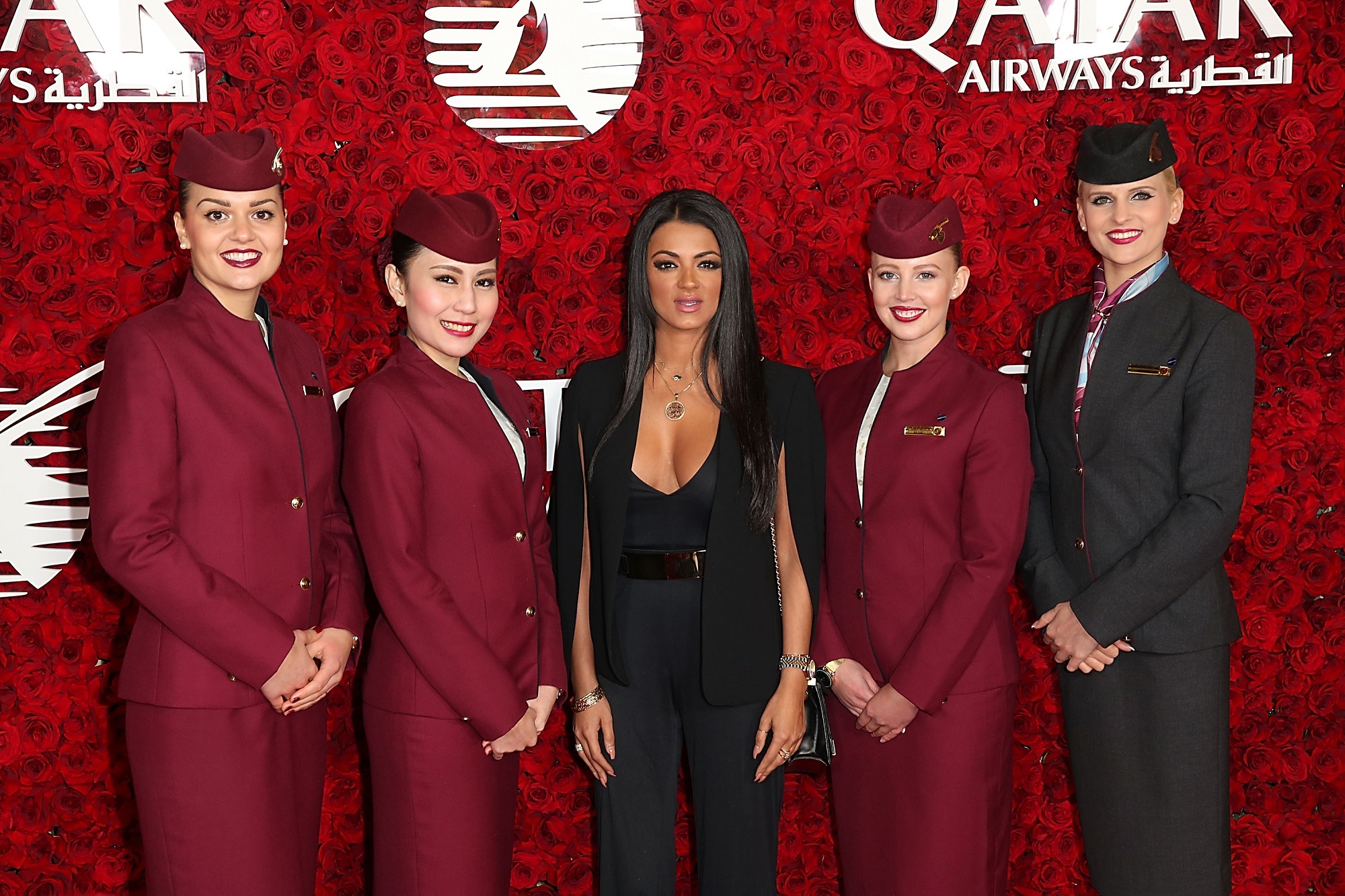 She is also the founder and CEO of Wusah, a brand that sells cannabis wellness products such as CBD balms and sprays. The goal of the company is to provide the health benefits of cannabis "without the high." Additionally, her Instagram page lists her as the co-founder of a company called RoGo Farms.
Shahs of Sunset: When Golnesa first appeared on "Shahs of Sunset" in 2012, she was financially dependent on her father. As more episodes were released, fans became familiar with G.G.'s fiery personality and hypersocial behavior. Along with Mike, Mercedes, and Reza, Golnesa is one of four original Shahs that continue to appear on the show since its 2012 debut.
Golnesa Gharachedaghi Net Worth: Golnesa "GG" Gharachedaghi is an American reality television star and an aspiring entrepreneur who has a net worth of $12 million. G.G. is famous for appearing on the reality show "Shahs of Sunset," which is broadcast on Bravo TV. The reality show instantly propelled G.G. to widespread fame, and ever since then, she has enjoyed considerable attention from the media. Golnesa was one of the original "shahs" from the first season, and as of 2020, she continues to appear on the show. G.G. is also extremely active on social media and has almost 850,000 followers on Instagram.
Business Ventures: Although G.G. lagged behind her family members in terms of entrepreneurialism for many years, she eventually started a number of successful businesses. Her sister, an accomplished entrepreneur, served as a source of inspiration, and the two siblings eventually collaborated to start a company called G.G.'s Extensions. The business provides high-quality hair extensions that use patented technology for easy attachment.
G.G. claims to have attended Catholic and Jewish schools while growing up. She has also stated that she has been kicked out of various schools for fighting. During high school, she joined a gymnastics team and quickly became quite proficient at the sport. At one point, she even trained to join the 1996 US Olympic team. However, she eventually decided against a career as an athlete and attended Loyola Marymount University in Los Angeles. She graduated with a certification in addiction treatment and later established a halfway house for recovering addicts.
Early Life: Golnesa Gharachedaghi was born on November 27th of 1981 in Los Angeles, California. Raised by Iranian-American parents who emigrated to the States in 1975, G.G.'s ethnicity is Azeri, a linguistic minority in Iran. Her father went on to start GA Architecture and Planning, one of the most celebrated boutique architecture firms in Los Angeles.
Relationships: Golnesa's first high-profile relationship was with Omid Kalantari, to whom she was engaged from 2012 to 2013, after which they split up. In 2017, Golnesa married Shalom Yeroushalmi. Golnesa pointed out that due to the fact that she was Muslim and he was Jewish, their marriage was a sign that love knows no boundaries. They divorced later that year.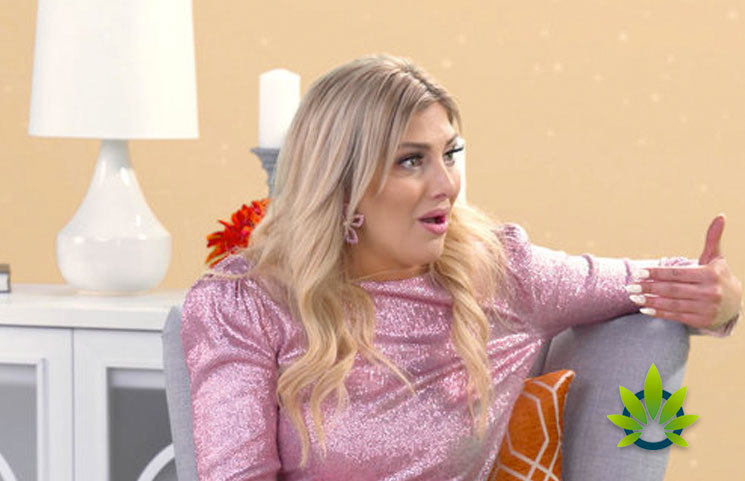 From Shahs of Sunset, Golnesa "GG" Gharachedaghi has her own CBD drink enhancer. In her Instagram post introducing the product, she introduces the name of the product as Wusah CBD Boost Drink enhancer. The post further explains that that the formula can replace other beverages, it is easy to take on-the-go, and simple to use as well. Those who are interested in learning more about the product can do so on the brand's webpage, which also features other products.
Also from the same show, Mike Shouhed has his own line of CBD products, called Au Sante. Shouhed introduced the line on Instagram, in a post that features an image of the brand's gummies. The post refers to the products as premium and affordable CBD. The gummies are also available on the brand's website, along with other products that users may want to consider, such as CBD cream.
Whether one watches Real Housewives of Orange County, Shahs of Sunset, or other reality shows on Bravo, there's a chance that the stars on those shows have their own CBD product line. Given the popularity of CBD and it's potential benefits, it should come as no surprise that these stars are joining the wave.