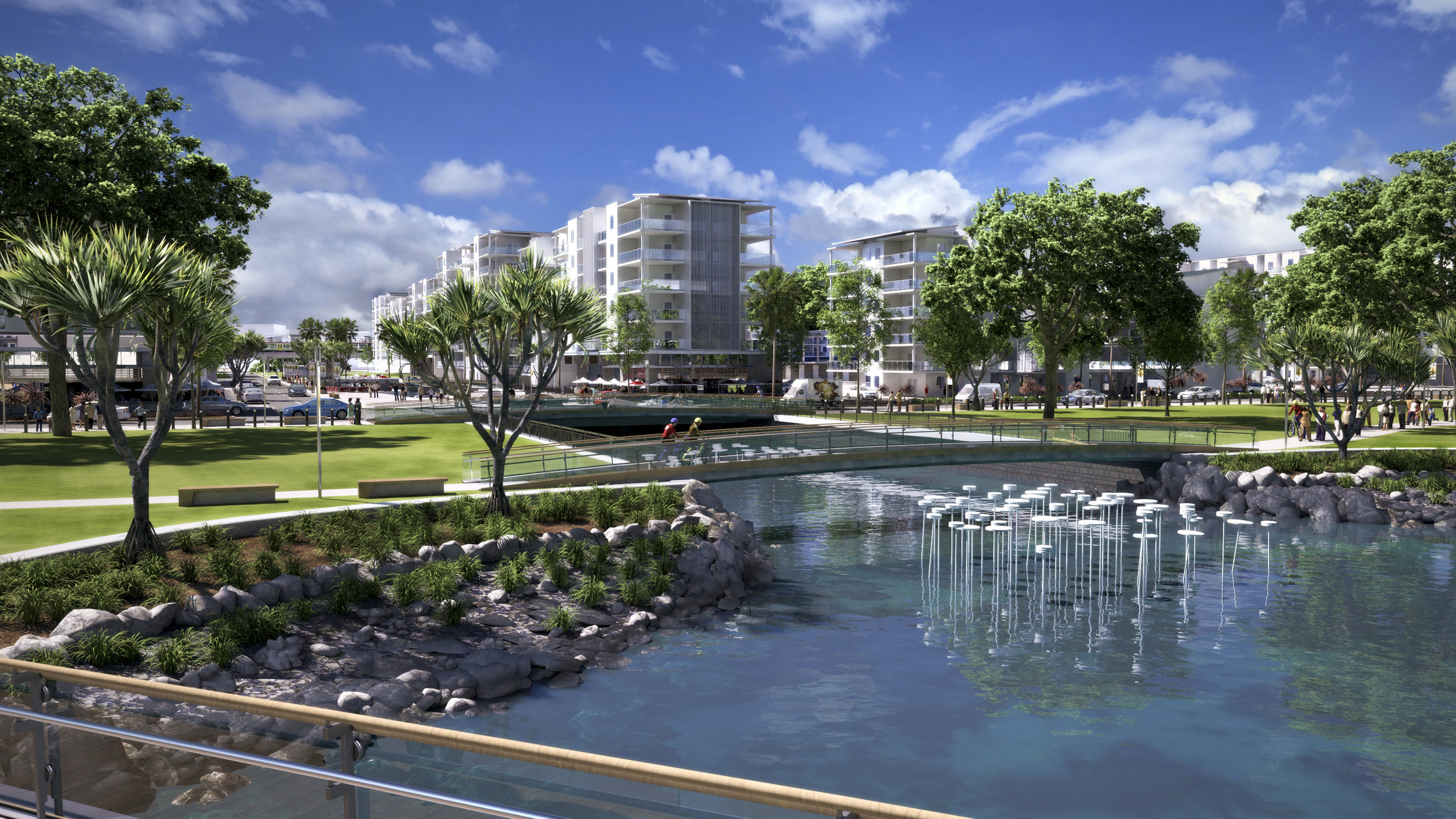 Our original role to provide an urban design 'brains trust' expanded as a paradigm shift in thinking about the opportunity occurred, resulting in a revitalised urban design strategy for the precinct. Along the way Archipelago facilitated a unique 'city-making' workshop with councilors and stake holders. The event was provocative, engaging and highly successful.
Archipelago was engaged to provide urban design and architectural input into the District Strategy Master Plan for the Maroochydore Central Precinct which is a 53 Ha site located in central Maroochydore and forms the future CBD and capital of the Sunshine Coast region.
Peter Edwards authored and led the innovative design workshop process utilizing three master plan 'maquettes' to secure the overwhelming advocacy of all Councillors for a new and innovative master plan design that dramatically reproposed the structure planning and delivered innovative open space strategies that provide improved land values, better integration of light rail, innovative built form responses, and distinctive public realm.
The agreement will see up to $2.5 billion of private sector investment flow into the project.
Sunshine Coast Council, SunCentral Maroochydore and Walker Corporation development agreement
Smart signage will provide live travel information to pedestrians throughout the Central Business District.
Automated Waste Collection System
In November 2020. Sunshine Coast Council, SunCentral Maroochydore Pty Ltd and one of Australia's leading and largest private property groups, Walker Corporation, entered into a development agreement that will drive the Maroochydore city centre project forward.