Right below here you will see the step by step method we find the best:
CBD wax crumble is waxy and smooth in appearance, and as its name suggests, looks like large crumbs or crumbles off a larger piece. This type of CBD crystal gets its appearance from both the way it is extracted and the components it has within it. Normally, wax crumble is more of a full spectrum CBD, meaning that it has many of the natural oils and terpenes which the cannabis or hemp plant produces.
Now you know all about how to make your own CBD infused e-liquid. We hope you like the way yours turns out. Making vape juice really is a simple task, and only takes around 15 minutes or so. Many people are starting to make their own because they like the control they have. This is a great way to make a non-addictive E-liquid free of nicotine.
Love Hemp suggests 200mg of crystals to 10ml of E-liquid for best results, so based on their professional opinion we suggest the same. This would make an E-liquid with a strength of about 2%.
How to Make Your Own E-Liquid with CBD Crystals?
There are 3 different types or forms of CBD crystals, and these are CBD Crystal Isolates, CBD Crumble, and CBD Shatter. These are all different due to the method of extraction, and the different types of solvents used to get the CBD from the hemp or cannabis plants.
E-liquids are actually very simple and easy to make. Especially when you want to make one just to your liking, or to cover certain preferences or needs of yours.
CBD crystals are simply a form in which CBD can be presented. It gets its name from its resemblance to actual crystals, yet the consistency itself is nothing like crystals, and you needn't worry about them being hard.
If you want to make a flavoured E-liquid you will need to purchase a high-quality E-liquid Flavour Concentrate in the flavour of your choice. You can get these on Amazon or from any Vape Shop.
Now, to begin making your own CBD e-liquid you must first know that the most E-liquids have a PG to VG ratio between a 60:40 and 70:30. Meaning it is made up of 60% PG (Propylene Glycol) and 40% VG (Vegetable Glycerin).
However, this increasing popularity made CBD vape juice quite expensive. Fortunately, you can save some cash on the side by learning how to make your own CBD vape juice, so let's get down to it right away.
The global vaping industry is taking the world by storm, rapidly expanding across the globe. In just a few years, CBD vape juices and e-liquids have become dominant products on the market. It seems that people simply adore vaping CBD for the most obvious reasons.
The Necessary Ingredients for Making CBD Vape Juice
The journey to making your own CBD vape e-juice of the highest quality starts with finding the proper PG/VG ratio for your taste. Propylene glycol and vegetable glycerin are two main compounds found in every e-liquid.
PG and VG: Finding Your Ratio
Since you need the CBD-isolate to complete your vape juice, you can't use VG only as it won't dissolve the isolate. Therefore, you'll need a higher ratio of PG for your CBD vape juice to ensure the isolate gets properly dissolved within your e-liquid. Aim for 70/30 PG to VG for the best solution.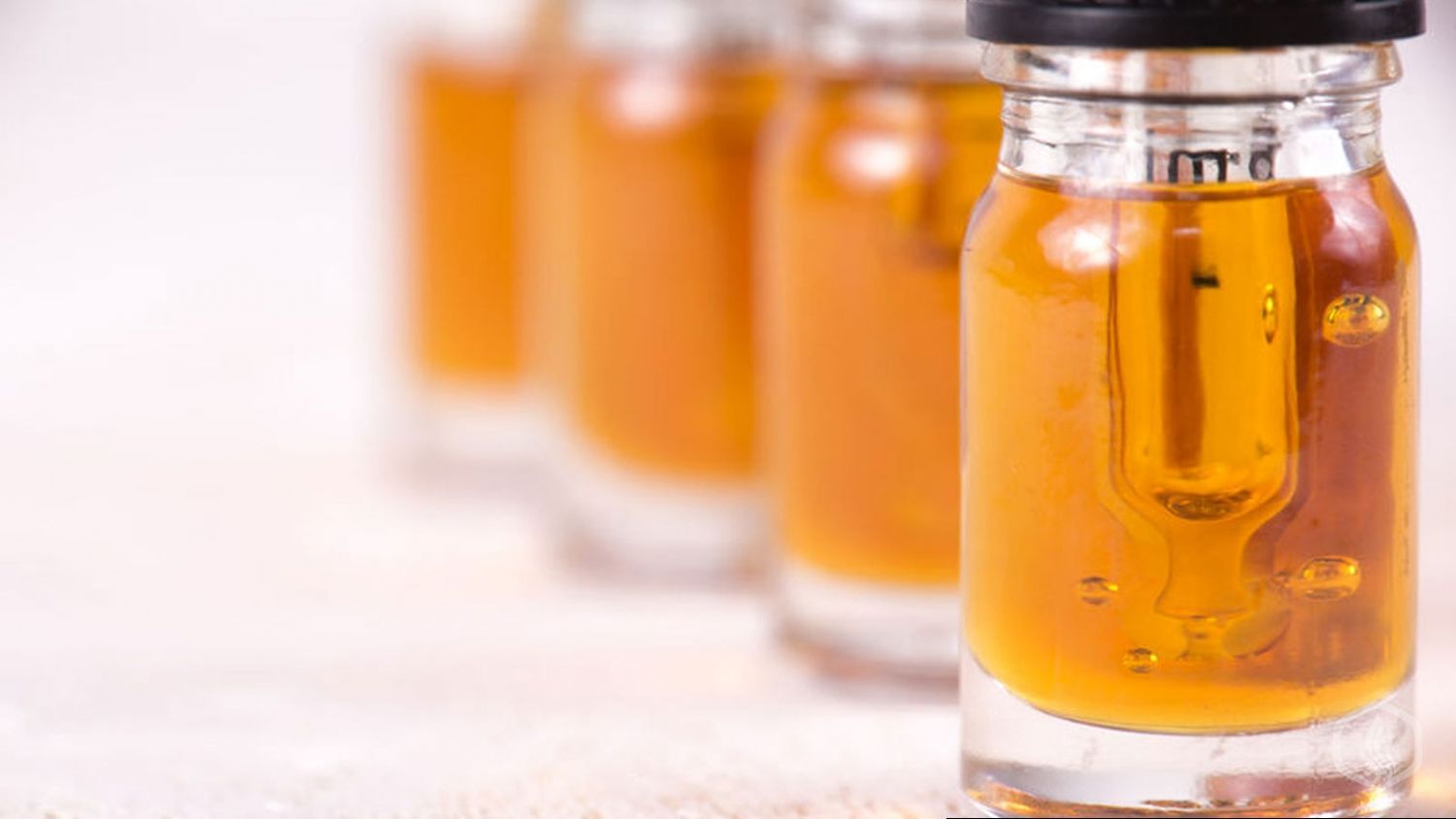 Any standard vape juice is made out of four main components: Vegetable Glycerin, Propylene Glycol, Nicotine and Flavorings. CBD eliquids are made using roughly the same ingredients, only that they swap the nicotine for CBD isolate.
1. Get ingredients necessary for CBD e-liquid
CBD isolate needs to be purchased separately and you will usually find it in 500mg or 1000mg containers. The amount of CBD isolate you dissolve in the e-liquid will give its concentration and for starters we recommend going for the 500mg option. It's also the cheapest, with a price tag of around $15.
How much CBD should you add to your vape juice?
500mg of CBD isolate mixed in 30ml of VG-PG base will give a concentration of 16.6mg/ml – which is perfect for both testing and day-to-day use purposes. At the same time it means that the whole 30ml bottle has a total concentration of 500mg.