Each spray = 7 mg of CBD
These statements have not been evaluated by the FDA. This product is not intended to diagnose, treat, cure or prevent any disease.
Use: Spray product under tongue 2-3 times or as needed.
Recently viewed
Ingredients: Purified Water, MCT Coconut Oil, Hemp CBD Extract (99.99+%), Soy Lecithin, Oleic Acid, Stevia, Natural Flavor, Sodium Benzoate, Potassium Sorbate
Our liposomal CBD spray utilizes the latest scientific methods to provide a highly bioavailable form of CBD. To learn more about the science behind how liposomal CBD works and what how it benefits both you body and your wallet check out the infographic in the tab below!
This product is not for use by or sale to persons under the age of 18. This product should be used only as directed on the label. It should not be used if you are pregnant or nursing. Consult with a physician before use if you have a serious medical condition or use prescription medications. A Doctor's advice should be sought before using this product.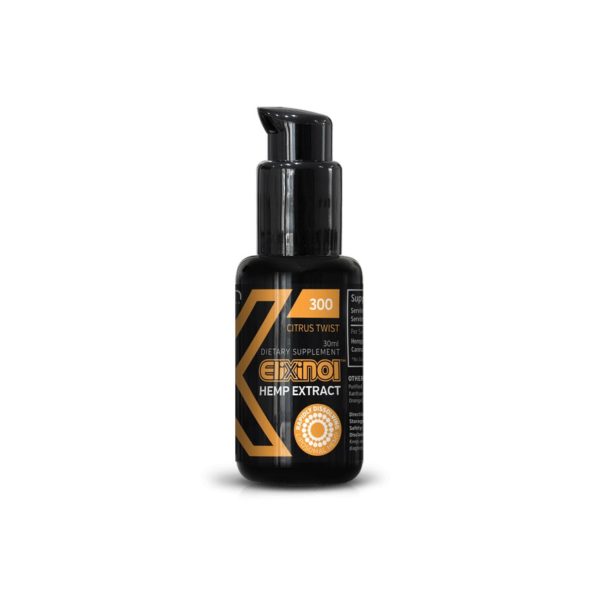 This technology allows the organism to absorb more cannabinoids with the aid of phospholipids supporting the cell health and channel CBD directly to the cell.
You can dissolve it in water or directly spray into the mouth easily and safely. It is an extraordinary dietary supplement with 100% natural fruit extracts. With a great taste you can enjoy every day!
The organic cannabis oil extract CBD Liposomal Spray (hemp extract) is one of the most innovative fast-dissolving full-spectrum CBD products with cannabis liposomes.
OUT OF STOCK
"Because liposomes appear to be very safe, they have been the subject of intense research for decades," explains Dr. Rae. "However, there is some very sophisticated chemistry and physics going on with this delivery system, which is best wielded by trained medicinal chemists and pharmaceutical development experts — not your average hemp processing/extraction company."
Liposomal products may help CBD bypass the digestive system where the bioactive compounds of CBD are broken down or rejected by the body. In a recent pilot study published in the American Journal of Endocannabinoid Medicine, CBD was detected in the blood of all 15 patients who ingested liposomal CBD after an hour. In contrast, standard CBD was only found in 40% of patients after the same time.
"Liposomal formulas could end up being more expensive than 'naked' CBD, negating their use," says Dr. Rae. "For example, 50 mg of regular CBD is just as effective as 20 mg liposomal CBD, but the liposomal product might be more expensive and therefore is not better." A 2020 study on dogs with arthritis has shown that 20 mg of liposomal CBD was just as successful in relieving pain as 50 mg of non-liposomal CBD. If you want to use the minimal amount to get the maximum result, a liposomal formulation may be best for you. In the end, what's inside is still CBD.
Liposomal CBD improves the bioavailability of the cannabinoid by surrounding it with a substance that the body can more easily absorb. This novel format appears to increase CBD's bioavailability, so its potential benefits can be more effectively delivered and distributed.
Are liposomes dangerous?
Liposomal CBD improves the bioavailability of the cannabinoid by surrounding it with a substance that the body can more easily absorb. Photo by: Gina Coleman/Weedmaps
Nanoemulsions are manufactured to improve the delivery of active pharmaceutical compounds such as CBD. While there are limited nanoemulsion CBD formulations on the market at present, research suggests nanoemulsified CBD may offer an edge in enhanced bioavailability. Smaller doesn't necessarily mean better, though. "There are unknown risks for nanoparticles of all sorts, including nano CBD," says Dr. Rae. "Some of the ingredients in nano-preparations might be safe in their traditional forms, but could be toxic when made super small."
Liposomes are microscopic spheres that surround a nutrient or medicine, supporting its absorption into the body. The Greek etymology of liposome is lipos, meaning fat, and soma, which means body.
Image lightbox
CBD delivery systems are becoming increasingly sophisticated. Traditional products such as oral tinctures, oils, and gummies are now being outpaced by newer technologies, such as nano-emulsified CBD. Nanoemulsions are microscopic molecules that are even smaller and, at least theoretically, more efficient than liposomes. Smaller molecules could mean higher absorption because there is a larger surface area interacting with the body's enzymes and tissues.
Lower doses of liposomal preparations may achieve the same effect as higher doses of a non-liposomal product. Liposomal CBD should deliver higher concentrations of CBD that last longer and are more cost-effective than high doses of non-liposomal CBD.