Through the Company's research division, Juva has already identified two proprietary compounds they believe may hold this potential: JUVA-019 and JUVA-041. Inflammation is a response in the body to signal potential danger or damage to organs. Inflammation can be either short-lived (acute) or long-lasting (chronic), with underlying triggers such as cancer, heart disease, asthma, and arthritis. According to recent estimates by Rand Corporation, in 2014 nearly 60% of Americans had at least one chronic condition, 42% had more than one and 12% of adults had 5 or more chronic conditions causing inflammation — and worldwide, 3 of 5 people die due to chronic inflammatory diseases. The global anti-inflammatory therapeutics market is estimated to reach USD $191.4 billion by 2027, as reported by Fortune Business Insights.
The study will be conducted in-house via Juva's research team, led by Dr. Sanjeev Gangwar, Ph.D., who has an extensive background in pharmaceutical research and development. The study will follow a similar protocol used previously to identify JUVA-019. JUVA-019 will be evaluated in combination with multiple well-known cannabinoids, one at a time, and then all together to evaluate their inhibition of IL1-beta and TNF-alpha, which are some of the biomarkers in the body that indicate inflammation. The results will then be compared to the results from JUVA-019, identifying which combination or standalone compound is more effective at inhibition of multiple cytokines implicated in inflammation.
Cannabis and Life Sciences Company Initiates Internal Study Comparing Anti-Inflammatory Properties of Candidate JUVA-019 When Combined With Cannabinoids Such as THC and CBD
About Juva Life Inc. (CSE: JUVA) (OTCQB: JUVAF) (FRA: 4VV)
Forward Looking Statement
JUVA-019 Observed Potency Leads to Advancement Along Drug Development PathwayVANCOUVER, British Columbia, Jan. 06, 2022 (GLOBE NEWSWIRE) — Juva Life Inc. (CSE: JUVA) (OTCQB: JUVAF) (FRANKFURT: 4VV) ("Juva Life," "Juva" or the "Company"), a life sciences portfolio company with operations in cannabis production and distribution as well as pharmaceutical research and development, announced today the advancement of JUVA-019 from discovery into pre-clinical development. JUVA-019 is a small, non-cann
Language Learning Advice From An Expert
Start speaking A Language in 3 Weeks
Company launches first U.S wide cannabis registry for Critical Research on How Cannabis Can Improve Public HealthREDWOOD CITY, Calif., Dec. 14, 2021 (GLOBE NEWSWIRE) — Juva Life Inc. (CSE: JUVA) (OTCQB: JUVAF) (FRANKFURT: 4VV) ("Juva Life," "Juva" or the "Company"), a life sciences portfolio company with operations in cannabis production and distribution as well as pharmaceutical research and development, announced today that the Company is currently seeking qualified participants for their WCG
Juva Life Expands WIRB-Approved Cannabis Patient Registry Study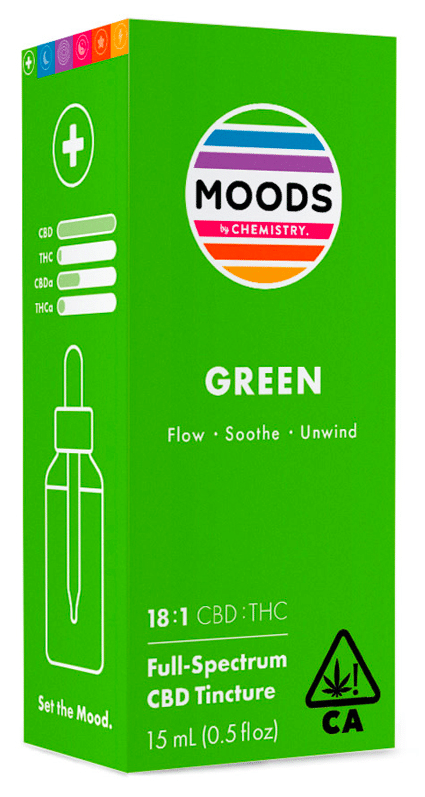 At the molecular level, CBD is the same compound regardless of whether it's found in a hemp or cannabis plant. The primary difference lies in the source. CBD from cannabis contains a richer variety of cannabinoids due to its resin (the sticky crystals that appear on female cannabis flowers). The range of beneficial cannabinoids and terpenes – the aromatic oils that give cannabis its distinct flavors and aromas – work together to create something called the entourage effect. It's this phenomenon, say experts, that gives whole-plant cannabis extracts greater therapeutic benefits than their hemp counterparts.
Where cannabis is legal for medical or recreational use, products are heavily regulated and must undergo stringent testing from licensed facilities. For example, in California, all cannabis must be tested for the presence of:
There are two types of CBD available. CBD derived from the hemp plant contains less than 0.3% THC, which won't get you high. Although hemp is now legal at the federal level, different states have their own legislation regarding CBD oil. Cannabis-derived CBD offers a higher THC content (between 5% and 30%) and is only available in states where cannabis has been legalized for medical or recreational use.
Hemp-Derived CBD vs. Cannabis-Derived CBD
By now, you've probably heard about the benefits of cannabidiol (CBD). The non-intoxicating compound found in cannabis and hemp has been found to have an array of therapeutic benefits, from suppressing seizures and reducing inflammation to calming anxiety and decreasing depression.
Unfortunately, the CBD you find at retail shops is often made with synthetic additives that don't meet testing standards. Even worse, some of this CBD oil contains only trace amounts of cannabidiol. After the U.S. Farm Bill passed in 2018 that legalized industrial hemp, the CBD market exploded. Because CBD is not yet bound by government regulations, the market has become flooded with shady businesses looking to capitalize on its popularity.
How can you make sure you're getting the best medicinal product for your money? We explain the differences between products, and what to look for in your search for relief.
Testing Weeds Out the Snake Oil and Keeps You Safe
Certain types of hemp-derived CBD do contain cannabinoids and terpenes. But these extractions have neither the concentration nor the diversity of the healing compounds found in marijuana plants. The lower potency of THC in hemp-based CBD makes the extract is less effective for treating certain symptoms, such as pain and inflammation.
The CBD craze has reached every corner of America. But as you might suspect, the CBD body oil gifted to guests at a celebrity wedding shower is vastly different from the CBD oil you'd find on the shelves of your neighborhood convenience store. What about a middle ground – CBD that actually makes you feel better?