The flower of CBD JACK HERRER has several therapeutic virtues. However, it is an effective dietary supplement against pain, thanks to its highly relaxing effect. It is also an anti-inflammatory and a neuroprotectors muscles. Moreover, its consumption does not cause any intoxication. It also relieves various symptoms of cancer, epilepsy, Parkinson's disease and sclerosis. Consuming the CBD JACK HERRER flower can also help you to combat depression due to the calming effect of CBD.
The CBD flower JACK HERRER that we offer you weighs about 5 g. With a CBD (cannabidiol) content of 17.3%, this flower comes from the best hemp varieties on the market. In addition, it has a THC content of less than 0.2%. Also, this product, which we can ship to you discreetly anywhere in France, has several health benefits.
Flower description CBD JACK HERRER 17.3
The Flower CBD JACK HERRER comes from a traditional strain. It has been treated and then stored in good conditions, so that it is neither too dry nor too wet. The CBD JACK HERRER flower has a pronounced and typical lemon taste. It also has the authentic smell of Jack . Also, it is very fruity, with beautiful, well-manicured and compact buds. With a good drying, it has a very beautiful green flower. It provides all the effects of the CBD, for a very good pronounced relaxed feeling .
The CBD JACK HERRER flower is a condensate of different aromas, as it comes from different varieties. Indeed, it comes from indica varieties mixed with the sweet notes of sativa varieties. You can benefit from its effects by consuming it in different ways. However, avoid smoking CBD flowers as this has a negative impact on the respiratory system.
The effects of the CBD JACK HERRER flower
Well, then. drink herbal teas instead based on a few grams of CBD JACK HERRER flower. You can change the flavour of your infusion by adding a bag of your favourite tea for example. The CBD JACK HERRER flower can also be added to your favourite meal or drink.
Preferred Time of Use: DAYTIME – AFTERNOON
Smell Profile: The flowers have a deep floral aroma with hints of pine finished with a "skunky" cannabis smell. Breaking open the dense buds shows off more of the citrus scent along with a peppery kick
The buds are medium size with a medium to high density. The buds display a mix of green and tan colors speckled with vibrant orange hairs. The leaves are bright green with a white tint due to the steady trichome coverage.
Primary Aromas: Magnolia, Hops, Basil, Cinnamon
Density: Medium to High
Jack – The Jack (Herer) is a strain named after a lifelong cannabis activist whose 1985 book The Emperor Wears No Clothes continues to be an influential resource in the fight for cannabis decriminalization and legalization. A sativa-dominant hybrid industrial hemp cross with the exact genetic formula being a guarded secret, the original Jack strain is thought to be the cross of sativa staple Haze and a cross of Northern Lights #5 and Shiva Skunk.
The feeling it provides is an excellent balance between cerebral and physical effects, leaving customers deeply relaxed but attentive and conversant. Jack's appealing flavor and well-rounded effects has made it hugely popular with our customers.
Taste Profile: When burnt, the flowers give off a surprisingly clean and herbal scent, similar to sage. The exceptionally smooth and easy smoke tastes pleasantly herbal. Although not overwhelmingly pungent, Jack leaves behind a lingering spicy-floral odor giving the general impression of potpourri.
Primary Terpenes: B-Myrcene, A-Farnesene, B-Caryophyllene (2.38% Terpenes)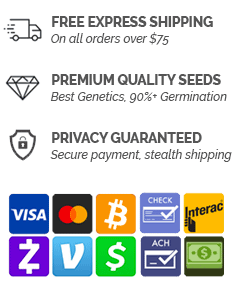 CBD Jack Herer is known for its long-lasting psychedelic, up-beat, and energetic high. The indica levels help to keep you grounded and relaxed without any anxiety. The medicinal value of CBD Jack Here is known for being effective at relieving stress and anxiety. The high hits quickly and provides great creative energy while promoting a sense of well being.
CBD Jack Herer Seeds produce plants with so much resin that even the branches glisten with crystals. High Times wrote: "The bud was heavy with crystals and resin, the high was immediate and cerebral. An excellent strain".
CBD Jack Herer seeds are a new hybrid cannabis plant that is the result of many years of selective breeding. The original Jack Herer strain combed 3 of the strongest varieties known to man. This iconic weed strain was then crossed with a high CBD strain.
CBD Jack Herer seeds are a new hybrid cannabis plant that is the result of many years of selective breeding, combining 3 of the strongest varieties known to man. This iconic weed strain was then crossed with a high CBD strain, resulting in an excellent 1:1 medicinal strain with equal parts THC and CBD.
Characteristics of the Jack Herer Strain
Unfortunately, the exact genetics were never released to the public, however, the smoke shows hints of sativa haze characteristics with a sweet, skunky taste…. these seeds produce phenomenal weed plants and this Jack Herer seeds strain is one of our favorites!
Jack Herer Seeds