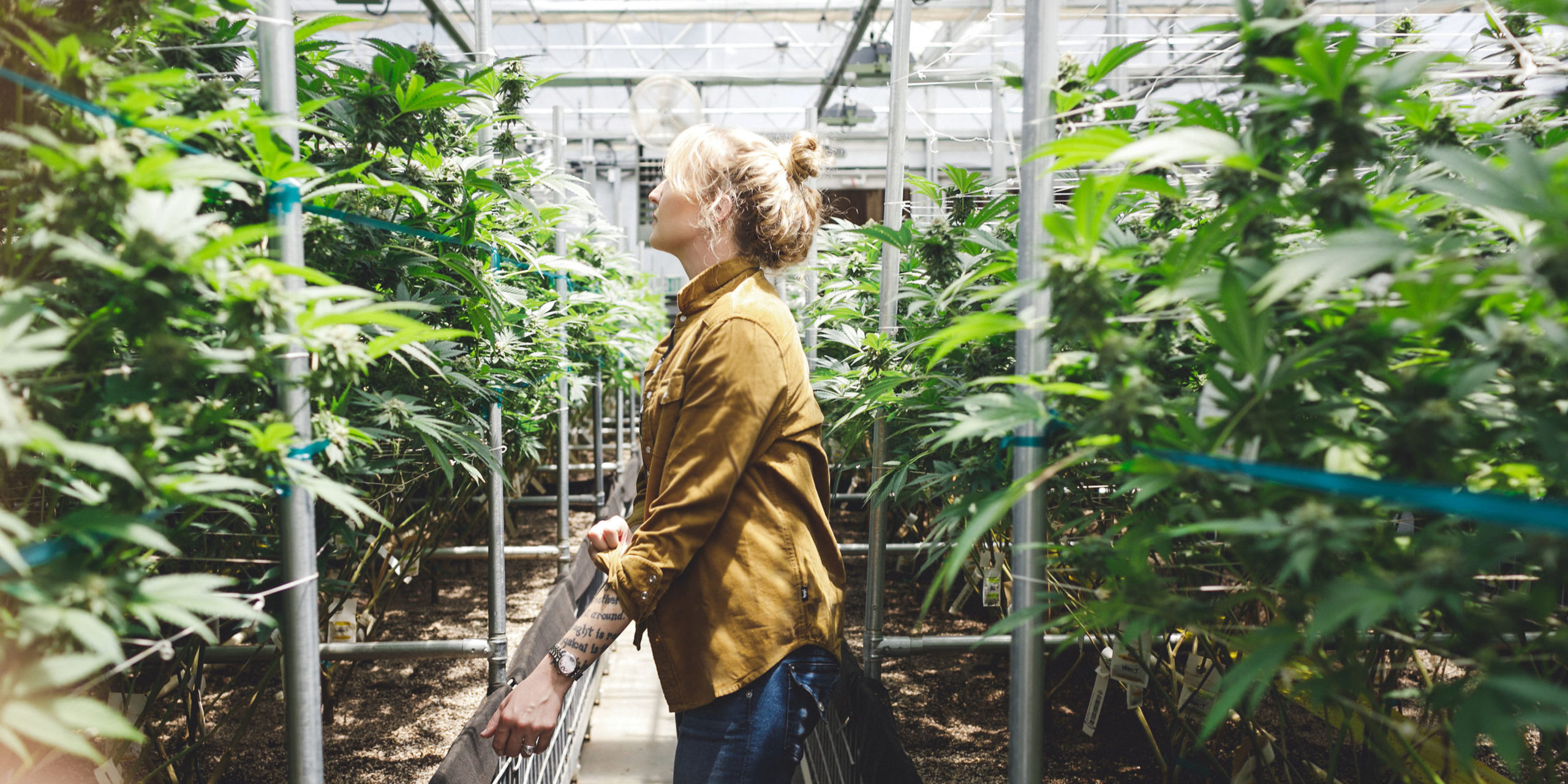 Cannabis innovation is our passion and our mission is to destigmatize cannabis consumption.
2nd Place Best Edible (THC Tea Pot – Green Tea) – 2016 High Times Cannabis Experience
2nd Place Best Topical (1:1 Aromatherapy Spray) – 2017 High Times World Cannabis Cup
Honey Pot is proud to offer great-tasting and easy ways to consume cannabis. Our goal is to provide remedies from natural resources to help patients get through their days in comfort and wellness. Honey Pot offers cannabis paired with other natural ingredients to maximize the benefits while eliciting a sweet and delectable flavor. Californians can stir a little sunshine into their life, with Honey Pot cannabis-infused wildflower honey.
Honey Pot not only offers our infused Honey Pot but we also craft cannabis-infused topicals and teas. Honey Pot's original THC infused honey is available in a 4 fl oz bottle. Honey Pot has created a CBD line of Honey Pot for patients in need of cannabis without any psychoactive effects. Honey Pot's topicals are made with natural ingredients to make your bare skin feel great while providing relieving cannabis. The Topical Balm is available in two ratios and two sizes and has won multiple best topical in the High Times Cannabis Cup. Other Cannabis Cup winners are the infused Body Lotion, a cannabis lotion containing lavender, wildflower honey, aloe vera, and a host of other beneficial essential oils. Honey Pot's mission is to provide widespread relief and are committed to creating products that meet the needs of everyone in the cannabis community.
Cannabis products by cannabis people, Honey Pot brings natural relief from our family to yours. For thousands of years, honey has been used medicinally for its anti-bacterial properties and high levels of antioxidants. Sourced from local California apiaries (honey farms), the bees collect their nectar from wildflowers. Combined with cannabis the two come together to create powerful and delicious cannabis honey.
This Washington company has been breaking new ground since its inception more than 20 years ago. Topicals maven Ah Warner works tirelessly to enhance personal health and wellness with her herbal therapies, which use organic hempseed oil and premium cannabis flower. The expansive line of products includes healing bath soaks, lip butter, balms, oils, lotions, scrubs and more, designed to treat pain, strains, skin conditions and many other ailments. A Cannabis Basics bath soak is a sweet-smelling relief from stress and pain… step into the warmth, and let your cares float away.
Cannabis-infused lotions, creams and balms are cornering a growing part of the legal marijuana market, harnessing the healing herb to treat aches, pains and many other ailments without any psychoactive effects. Here are some of our favorite topicals.
The Prana Massage & Body Essential Collection is designed to provide relief with a combination of cannabis oil and holistic aromatherapy. Prana products are created using naturally derived plant fats to infuse whole-plant cannabis with essential oils including arnica, sweet almond, lavender, eucalyptus and more. The winning combination of aromatic oils and cannabinoids results in topicals that are effective as massage oil, sensual aids, or pure roll-on relief for whenever you need it.
Honey Pot

This California company has attracted plenty of notice with its Bear Balm and Bear Butter, available in regular and CBD-rich formulations. Honey Pot products come from a California family-operated medical marijuana collective, and its products are designed especially to appeal to first-time users, seniors and female patients. With its winning packaging, simple list of top-notch ingredients and care put into every handcrafted batch, Honey Pot topicals are a natural choice to treat all sorts of aches, pains and skin conditions.
Apothecanna

Perennial favorite Apothecanna has achieved success with balanced, natural formulations to treat pain while soothing the soul. Organic and wildcrafted essential oils are sourced from their native regions around the world, and all formulations are developed by (and tested on) company workers. Natural cannabis-infused therapeutic treatments include effective, fast-acting Pain Creme and Pain Spray—also available in Extra Strength—as well as deliciously-scented Calming Creme, Stimulating Creme and Everyday Creme. And the sleek, modern packaging looks great in the medicine cabinet.
Kush Creams

Kush Creams uses emu oil in its topicals, harnessing its penetrating power to deliver rich cannabis medication straight to the epidermal layer—unlike some balms that coat the skin but don't sink in. The fast-absorbing topicals treat all sorts of skin conditions and joint ailments—and because the emu oil ensures that the medicine really soaks into your skin, you can reapply often for added dosage. Products include a luxurious face and eye cream, skin cream, and shampoo and conditioner (especially recommended for those undergoing chemotherapy treatments).
Whoopi & Maya

Whoopi Goldberg made waves this year when she teamed up with Maya Elisabeth of OM Edibles to create a line of products especially for women. Designed to treat menstrual pain and discomfort, the line includes Rub, a gloriously scented cannabis-infused balm to soothe your aching belly or back, and Soak, an Epsom salt bath product that eases aches and pains with therapeutic cannabis oils and warm fragrance. And Whoopi & Maya's Savor, an edible made with raw cacao (available in THC or CBD-rich versions), can be sipped as a drink or eaten as a chocolate treat to add to the healing goodness (note: Savor does have a psychoactive effect).
This California company is attracting notice for its beautifully designed packaging and meticulously crafted edibles, including some of the best low-dose gummies and chocolates we've encountered. Now it's branching out with two versions of Pain and Wellness Body Lotion—in 5:1 or 1:1 CBD-to-THC ratios. The rich, soothing lotion penetrates skin readily, leaving no trace of greasiness behind. The only thing that lingers is a fresh scent with notes of sage, mint and green citrus, and a delightful cooling sensation. Wonderful for sore muscles, joints and skin conditions.
With names like Arouse and Touch, the Sutra Sensuals line makes its objective very clear—moisturize and nourish the skin while connecting with your partner. The ultra-soothing products contain coconut, apricot seed, orange, pomegranate and cannabis oils to soothe and heal muscles and joints… and the silky smooth Arouse is intended for intimate use as a sexual stimulant. Just warm the serum between your fingertips, and apply.