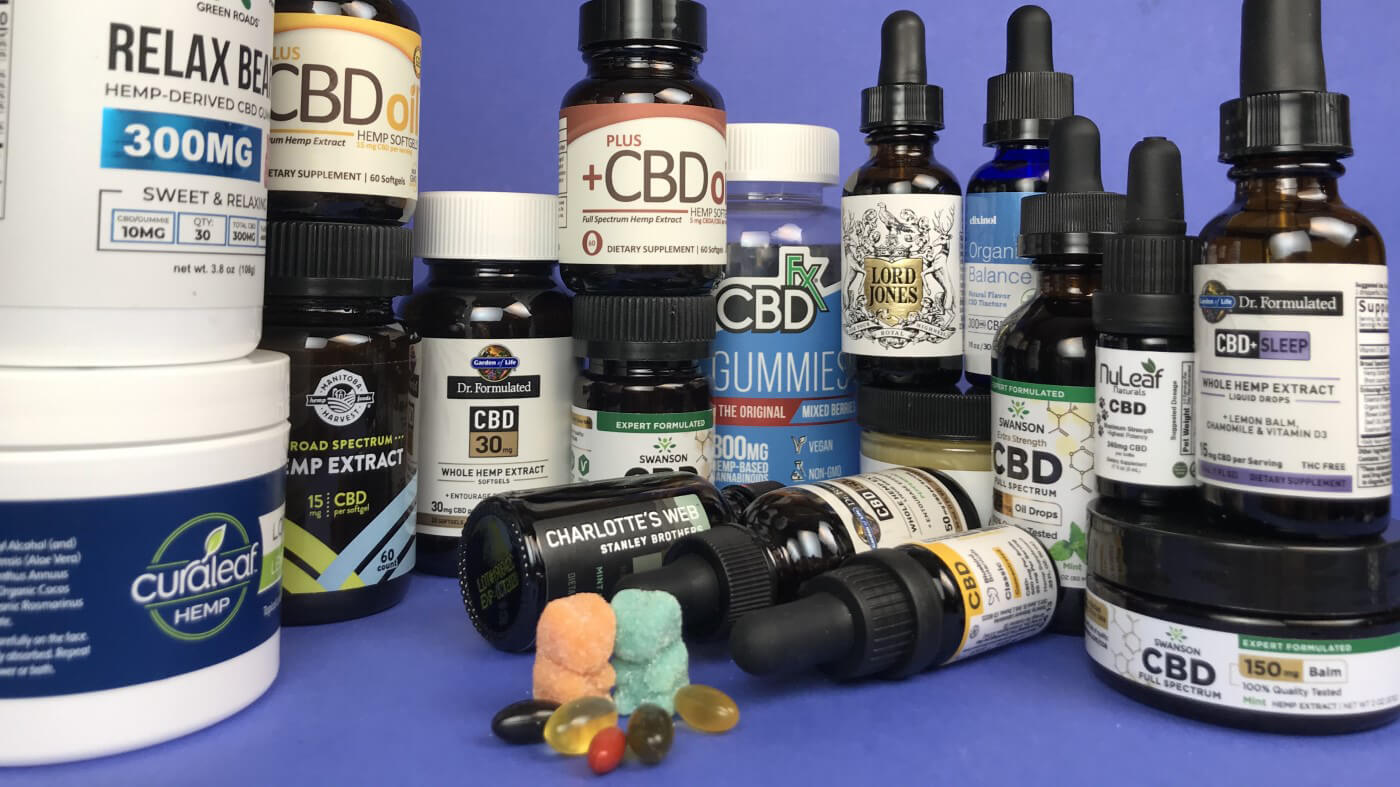 A placebo-controlled clinical trial found a high daily dose of CBD (20 mg per kg of body weight, i.e., hundreds of milligrams) to reduce the frequency of convulsions in a rare form of epilepsy known as Dravet syndrome in children and young adults, although it was also associated with a higher rate of adverse effects including diarrhea, vomiting, fatigue, pyrexia, somnolence, and abnormal results on liver-function tests (Devinsky, New Eng J Med 2017). Similarly, the same high daily dose reduced the number of drop seizures among people with treatment-resistant Lennox-Gastaut syndrome in a 3-month study. Seizures per month decreased 44% with CBD compared to 22% with placebo; however, again, those taking CBD also had a higher rate of adverse effects including diarrhea, somnolence, fever, decreased appetite, and vomiting (Thiele, Lancet 2018 ).
A study of high-dose CBD (1,000 mg per day) among adults with schizophrenia found that adding CBD rather than placebo to existing treatments for six weeks reduced psychotic symptoms and caused a trend, although not statistically significant, toward improved performance on cognitive tasks. In this study, CBD was given in two divided doses (morning and evening) and was well tolerated with no increase in adverse effects (McGuire, Am J Psy 2017).
[NOTE: In September 2020, ConsumerLab.com published its second Review of CBD and Hemp Extracts, providing tests, comparisons, and reviews of popular CBD-containing supplements, such as oils, capsules and gummies for people and pets, as well as balms and lotions, and updated information about CBD. CL has also tested hempseed oils as part of its review of seed oil supplements as sources of omega-3 and omega-6 fatty acids.]
Efficacy:
Cannabidiol (CBD) is a compound derived from cannabis (a hemp plant also known as marijuana). However, unlike other compounds found in cannabis, such as THC, cannabidiol is not believed to be a psychoactive compound affecting perception, and behavior. Preliminary evidence suggests CBD may modestly reduce anxiety, certain measures of dystonia (a movement disorder), and glaucoma (Health Canada 2013).
Legality:
Although CBD is not psychoactive, it is not permitted to be sold an ingredient in dietary supplements, as the FDA considers it an investigational new drug. (Note: If an ingredient is marketed as a supplement prior to the FDA authorizing its investigation as a drug, it may continue to be marketed as a supplement, but this was not the case with CBD, according to the FDA). Two conditions for which CBD has been or is being investigated as a new drug are cancer pain and, as noted above, Dravet syndrome (view a list here of completed, ongoing, and planned studies with cannabidiol). In Canada, cannabidiol is a controlled substance.
Identities of the products were not disclosed to the laboratories performing the testing.
Quantification of cannabidiol (CBD), THC and analogs shown in the table below and representing total cannabinoids (phytocannabinoids), by High Performance Liquid Chromatography (HPLC) using state certified methodologies (State of California and State of Colorado).
Products were selected to represent those commonly available nationally in the U.S. ConsumerLab.com purchased products on the open market through retail stores, on-line retailers and direct sales companies. Products were not accepted directly from manufacturers.
ConsumerLab.com may modify or use other appropriate test methods if necessary to test special product formulations.
Testing Methods:
* Based on State of California's Prop 65 limit. California requires supplements exceeding this limit to bear a warning label regarding lead.
Passing Score:*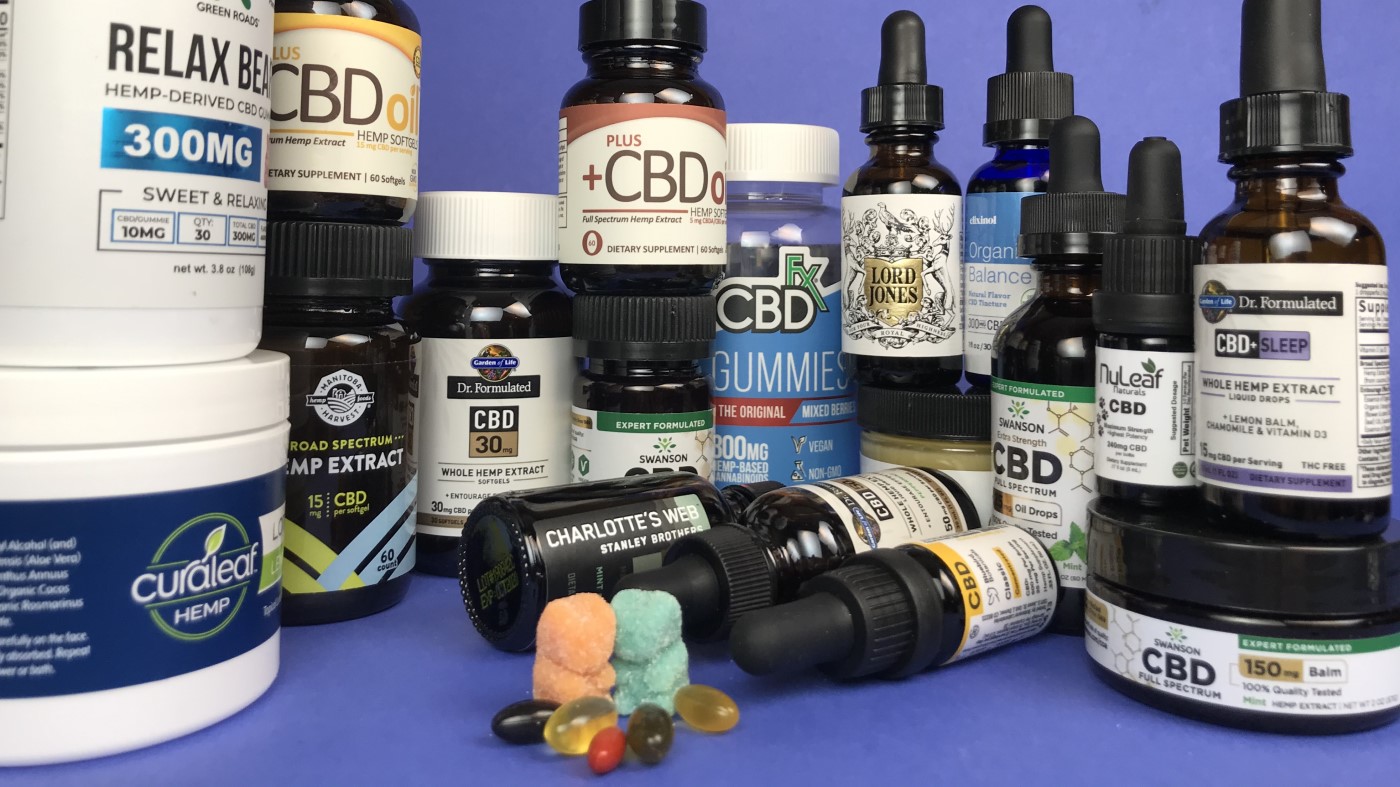 ConsumerLab's CBD & Hemp Extract Supplements, Lotions, and Balms Review includes test results and comparisons for 18 products. Ten products were selected for testing by ConsumerLab: Bluebird Botanicals Hemp Extract Classic, CBDFX Gummies 300 mg, Charlotte's Web 17 mg, Curaleaf Hemp Lotion, Elixinol Organic Balance, Green Roads Relax Bears 300 mg, Lord Jones Hemp-Derived CBD Tincture, Manitoba Harvest CBD, Nature's Love Topical ReLeaf Salve, NuLeaf Naturals CBD Maximum Strength – 240 mg CBD per bottle. Eight other products were tested and approved through CL's voluntary Quality Certification Program: Garden of Life Dr. Formulated CBD + Sleep, Garden of Life Dr. Formulated CBD 30 mg – Softgel, Garden of Life Dr. Formulated CBD 50 mg – Liquid, Plus CBD Oil Hemp Softgel 15 mg, Plus CBD Oil Hemp Softgel 5 mg, Swanson CBD 15 mg, Swanson CBD Full Spectrum 150 mg Balm, and Swanson Extra Strength CBD Full Spectrum 25 mg Oil Drops.
"The CBD market has changed in a short period of time. The availability of lower cost products is likely driven by the entry of traditional supplement companies and a greater supply of CBD due to the legalization of hemp growing by the 2018 Farm Act," noted Tod Cooperman, M.D., President of ConsumerLab. "The increased availability of CBD that is, essentially, THC-free, may be due to consumer demand for products less likely to cause a positive drug test, as there had been reported incidents of this earlier on," added Dr. Cooperman.
White Plains, New York, September 18, 2020 — The recent analysis by ConsumerLab of CBD and hemp extract products revealed a 70% drop in the lowest cost to get CBD since 2018 as well as fewer products containing detectable amounts of THC, a psychoactive compound in hemp. The results were published in a Review on ConsumerLab.com and are discussed in an accompanying video.
ConsumerLab purchased and tested CBD oils, pills, gummies, topicals, and a pet product. Products were tested for levels of CBD, THC and other cannabinoids, as well as for toxic heavy metals. The amount of CBD in the products was found to range 2.5 mg to 51.3 mg per serving. The cost to obtain 10 mg of CBD was as little as 24 cents to as much as $2.67. In 2018, the lowest cost to obtain this amount of CBD among tested products was 80 cents. THC was detectable in only three products, two of which contained only 0.15 mg per serving and one contained 1.2 mg. In 2018, THC was detected in most products.
CBD (cannabidiol) and hemp extract products are increasingly popular, despite the U.S. FDA's position that CBD is a drug and not a dietary supplement. In fact, many products include "Supplement Facts" panels on their labels. CBD showed the greatest growth in popularity among supplements in the past year, according to ConsumerLab's annual survey of over 10,000 vitamin and supplement users. Reducing pain was, by far, the most commonly reported use for CBD, followed by improving sleep, reducing anxiety, and reducing depression or improving mood, although clinical evidence for these uses is extremely limited, as discussed in the Review. The Review also discusses dosage, explains the best way to take CBD to improve absorption, as well as potential side effects and drug interactions.
Among the products that were Approved based on the accuracy of their labeling for CBD and TCH and lack of heavy metal contamination, ConsumerLab selected an overall Top Pick based on quality and value, as well as Top Picks for low, medium and higher strength products, topical products (balm, lotion, and salve), and products marketed for pets.