Best used on sore, tired, or achy joints and muscles. Pump until product dispenses and apply small amount to skin and rub in thoroughly as needed throughout the day. Wash hands after use.
Our CBD Sports Cream is made to support everyday muscle health and relief. Whether you need relief before, during, or after a workout, or you're just experiencing overall muscle soreness or tiredness due to an injury or health condition. We've combined 400mg of Premium CBD, with menthol and camphor in this 4oz CBD Sports Cream – your newest daily essential.
Better Conditions' Sports Cream is vegan and THC-free as well as third-party lab tested.
Use it before, during or after activity and keep moving throughout the day. Apply to joints or muscle strains as needed to relieve discomfort.
Better Conditions' Sports Cream is formulated to relieve muscles and release tension. With 400mg of Premium CBD, menthol and camphor, our 4oz pump container is one of our top rated products for a reason.
The term broad spectrum refers to CBD oil products that contain a combination of cannabinoids, terpenes and other beneficial compounds found in hemp. While many CBD oil products are made using CBD isolate, Better Conditions broad spectrum oils maintain concentrations of the beneficial compounds that are found in the original hemp plant.
Better Conditions Broad Spectrum products are made from using the whole plant, but are 100% THC-Free due to our the patented technology we use to remove any residual THC found in our hemp extract for our Broad Spectrum products. Broad Spectrum CBD allows you to get all of the benefits of the compounds in the hemp plant, including cannabinoids, terpenes and flavonoids – which work together to produce even greater effects than just CBD alone.
About Broad Spectrum CBD
Water/Aqua, Organic Olea Europaea (Olive) Fruit Oil, Menthol, Organic Glycerin, Cetearyl Glucoside, Cetyl Alcohol, Sorbitan Olivate, Gluconolactone, Carthamus Tinctorius (Safflower) Oleosomes, Cinnamomum Camphora (Camphor) Bark Oil, Phytocannabinoid-Rich Hemp Extract, Xanthan Gum, Sodium Benzoate, Sodium Stearoyl Glutamate, Potassium Sorbate, Tocopherol, Organic Lavandula Angustifolia (Lavender) Oil, Organic Rosmarinus Officinalis (Rosemary) Oil, Organic Mentha Piperita (Peppermint) Oil, Organic Gaultheria Procumbens (Wintergreen) Oil, Organic Origanum Majorana (Sweet Marjoram) Oil, Organic Aloe Barbadensis Leaf Juice, Sodium Chloride, Calcium Gluconate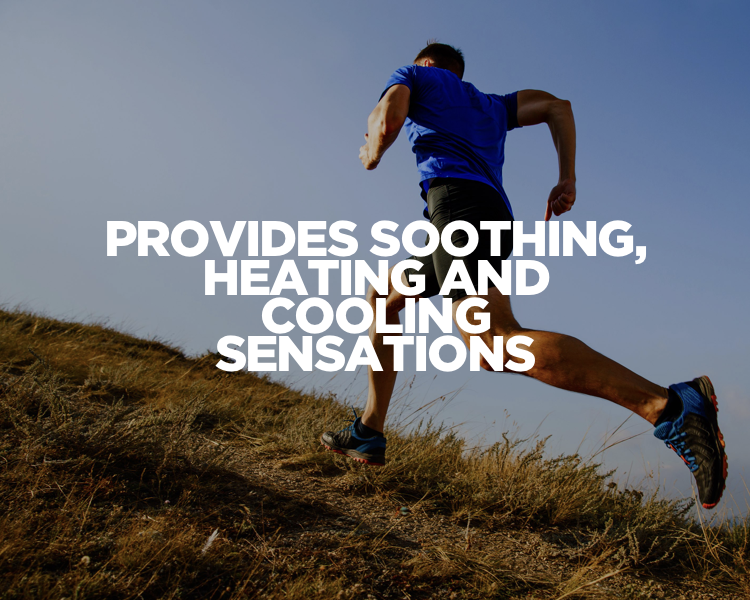 Raegan T. – September 18, 2018
Discover
More
Leah G. – September 18, 2018
Climbing can be pretty tough on the strangest parts of your body. There are all these tiny little muscles you don't even realize you have, until you use them climbing. I've been getting really into it and going to the gym as often as possible, meaning I get sore in the most peculiar places. I found this stuff and decided to give it a try. I put it on my forearms and on the muscles around my shoulder blades where I get the most tightness and this provides instant relief.
Enhance your recovery and comfortably get back to your routine with our CBD Sports Cream for athletes and active lifestyles. Our Sports Cream is packed with full-spectrum hemp oil for targeted muscle and joint discomfort. Making it a great recovery option after workouts and physically-demanding activities, as well as for pre-workout stretches or in combination with foam rollers and roller sticks. If tension and sore muscles are affecting your training and performance, our CBD Sports Cream can help you get back on your feet so you can push yourself to your limits and achieve your goals without interruptions.
Made with athletes in mind, this CBD Sports Cream has a light, creamy texture that absorbs quickly to gain maximum recovery. Additionally, our Sports Cream is formulated by pharmacists for long-lasting results (research shows 48-hour absorption), providing deeper skin penetration with no greasy or sticky feeling.