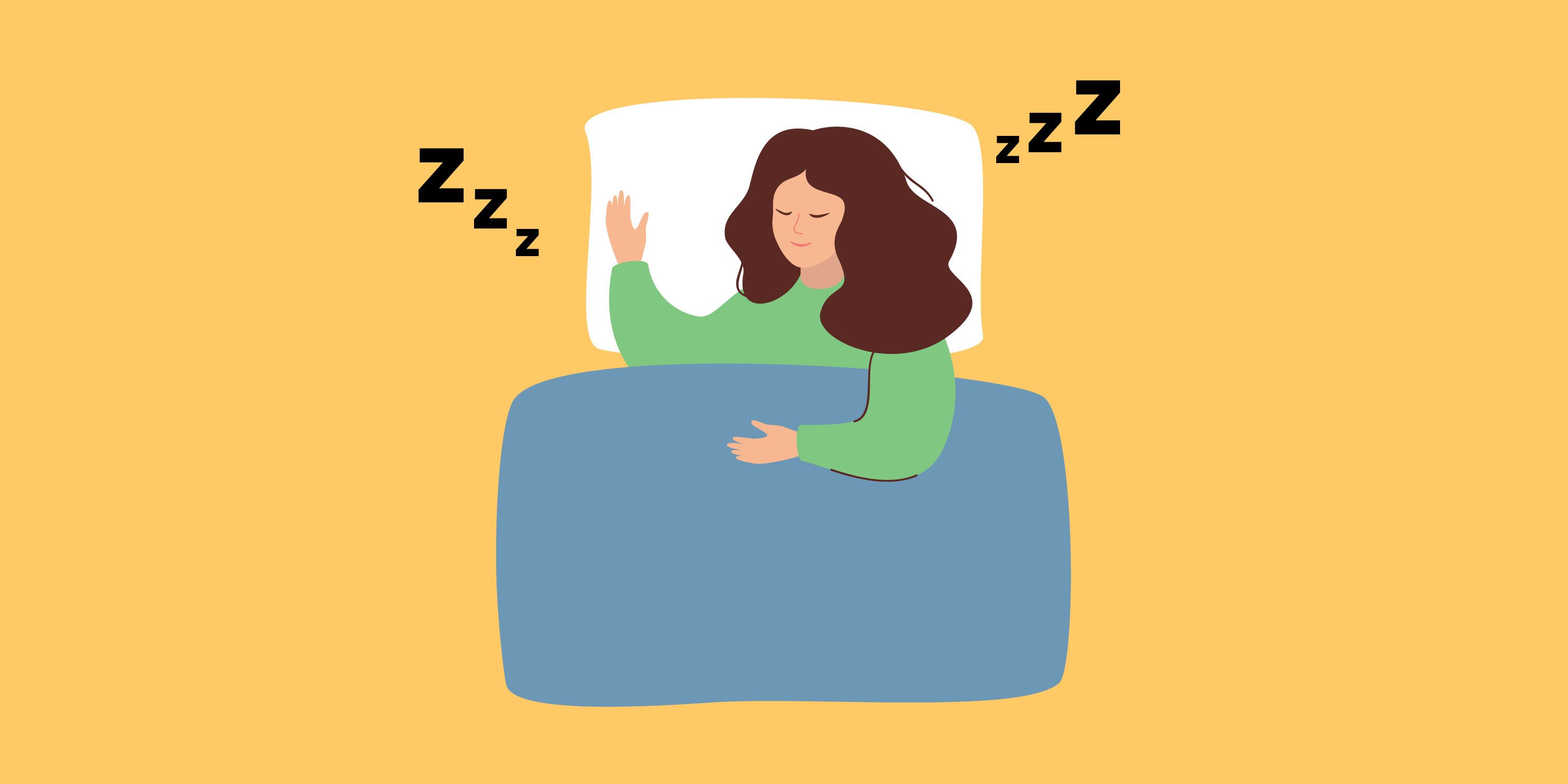 Want to try it out yourself? You can snag your own CBD pillow here. Still not convinced? Need to sleep on it. literally? "CBD Pillow" is so sure you'll love this product, that it offers a 30-day money back guarantee. That's one more reason to rest assured. Keep calm and "CBD Pillow" on.
The "CBD Pillow" came delivered in a tall rectangular box. The box looked like one that you might get a bouquet of flowers sent in — as the pillow's memory foam fill makes it easy to bend and package like that. As I opened the box, I quickly realized that despite being named the "CBD Pillow," only the pillowcase was actually infused with CBD — and not the pillow itself. It was a little disappointing; however, the memory foam pillow that came included was already much nicer than what I was plopping my head on each night. Also, what's super neat is that the pillow's fill is easily removable. This allows you to remove some of it in order to adjust the pillow's firmness to your liking. After reading more about the pillow, it seemed that the CBD-infused pillowcase used in conjunction with the memory foam pillow were actually the two key ingredients in getting a perfect night's sleep.
I recently tried the CBD Pillow for a couple reasons. First off, I needed a new pillow—a supportive head cushion that wasn't from Target or IKEA and had more than one digit in the price tag. My two sad polyester-filled pillows (which by now are probably ridden with dead skin cells and dust mites ) should have been replaced a very long time ago.
My Review of the CBD Pillow
Being that I often wake up in the middle of the night for some unknown reason, sulk about it for 30 minutes, then later fall back asleep—the "CBD Pillow" has been a huge game-changer. It's been allowing me to enjoy uninterrupted sleep. Once I fall asleep, I stay asleep. I've also been averaging almost an hour extra of sleep each night since I started using it.
I slept on the pillow as is: in an off-white colored pillow case with "CBD Pillow" etched into the fabric. It's not the most attractive pillow I've ever seen, but neither were the bags under my eyes.
Between the high-quality pillow combined with the magic power of CBD, the "CBD Pillow" is a great addition to your bed. While I'm not going to say that every night since using the pillow has been the best night of sleep I've ever had, I can confidently say that overall the length and quality of my sleep has improved since using the "CBD Pillow." It does what it claims, which is to "help relieve chronic pain and trouble sleeping."
I followed my regular night time routine—lurking on every social media platform until I had seen every post possible. I noticed as I was laying with my head propped up on the pillow that I had a slight headache. I hardly ever get headaches, so I was a little concerned. However, it could have been an initial reaction to my first time using a CBD product. Fortunately, I haven't had a headache since the first night.
The CBD Pillowcase is a queen-sized zipper-enclosed pillowcase specifically designed to work with the CBD Pillow, but it most likely fits on other Queen-sized pillows as well. We do not guarantee though that it will fit on any other pillow except for the CBD Pillow.
The CBD in the CBD Pillowcase lasts an average of 3 to 6 months, depending on how you sleep. As such, we recommend you replace your CBD Pillowcase 4 times a year to ensure you're always receiving a full microdose of CBD.
Learn more about how the CBD Pillow and CBD Pillowcase works.
For our complete list of FAQs, please visit our more detailed FAQ page.
CAN I USE THE CBD PILLOWCASE ON ANY PILLOW?
Ready to refresh the amount of CBD in your CBD Pillow? Each replacement pillowcase contains a fresh serving of millions of microcapsules filled with certified pure CBD.
We use microencapsulation technology. Each pillowcase has millions of microcapsules filled with an average of 150mg of CBD that's bonded to the fabric of the pillowcase. It's pressure sensitive, so the microcapsules burst when you apply pressure to the pillowcase, and the CBD is released and absorbed through your skin and hair follicles all night while you sleep similar to a topical. It's designed for microdosing of CBD over an extended period of time.
There's an average of 150mg of CBD in every CBD Pillow Pillowcase. You can view our latest lab testing results here.
HOW OFTEN SHOULD I REPLACE MY CBD PILLOWCASE?
The CBD Pillow is infused with patented micro-encapsulation technology that embeds millions of CBD microcapsules into your pillow. Unlike topicals or edibles, our CBD Pillow slow releases microdoses of CBD all night.
NATURE'S SAFE, ALL-NATURAL SLEEP AID
Friction causes the capsules to burst, slowly releasing the CBD. The CBD is then absorbed directly through your hair follicles & skin to help regulate your sleep evenly throughout the night. The result is a relaxing calm so you sleep better.
As Seen On
How Does It Work?