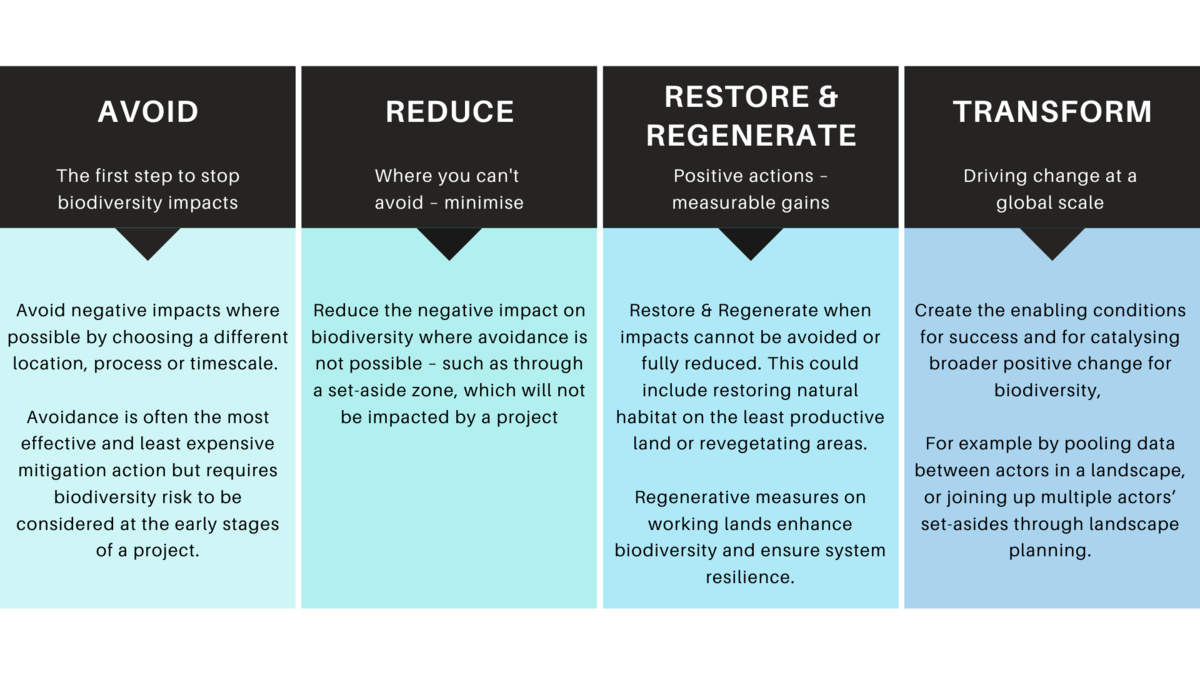 If you are interested in exploring what science-based targets can do for you, do get in touch with us. We can help you get started on your journey by:
Unlike SBTs for climate, which are measured in standard units of carbon and are applicable globally, there is no single unit of measurement for SBTs for nature, as nature is geographically diverse and locally complex.
While SBTs for nature are at a developmental stage, it's not too early to start aligning sustainability actions with upcoming global goals and policy, and there are steps that can be taken now. The work of the Science-Based Targets Initiative has already proven the approach works in enabling companies to address their own greenhouse gas emissions.
The best-known SBTs are for climate. Over 900 forward-thinking businesses have already committed to taking science-based climate action in line with the Paris Agreement, which aims to stabilise the Earth's warming to 1.5°C above pre-industrial levels. Partly due to this success, SBTs are now being developed for environmental issues that go beyond climate.
Taking action
Its challenge is to translate global goals into fair and proportionate company-specific targets. This means global goals need to be downscaled (e.g. by ecosystem type) so that company-specific targets can be identified based on company activity and footprint.
SBTs translate and downscale global goals meaning companies can set measurable, achievable, and fair targets – disaggregating 'how much is enough' from a global level (e.g. 1.5°C) into proportional, company-specific targets that contribute to achieving that shared global goal.
SBTs for nature go beyond climate action to provide systematic solutions to reduce the risk of nature loss across four key areas – freshwater, biodiversity, land, and oceans. These new SBTs are being developed by the Science Based Targets Network – a large consortium of organisations along with the same founder organisations as the Science Based Targets Initiative for climate (WWF, UN Global Compact, WRI and CDP).
Setting science-based targets for nature
Science-based targets (SBTs) are a framework and a process for businesses to align their individual sustainability actions with globally agreed environmental goals.
Go to the SBTN to find out more or register your interest in joining. http://sciencebasedtargetsnetwork.org/get-started.html
Our work builds on the momentum of the Science Based Targets initiative. It responds to the demand for more methods, guidance and tools to set science-based targets for the whole Earth system. The organizations that make up the Science Based Targets initiative are among our core founding partners.
We bring together experts from more than 45 NGOs, business associations and consultancies to collectively define what is necessary to do "enough" to stay within Earth's limits and meet society's needs.
A global economy in which companies and cities operate within environmental boundaries on a socially equitable basis through the setting of science-based targets (SBTs) to transform their impact.
Our vision