OP Innovates is comprised of a group of industry experts with over 100 years of experience in the hemp, cannabis, and pharmaceutical sectors. Founder Annie Rouse describes OP Innovates as the "Intel of hemp/cannabis, making everyone's brands more effective." They have a unique proprietary delivery system called Naturia+ that just went through clinical trials with positive results. Their primary objective is private labeling their product into capsules, foods, and powders, but they can also make oils and topicals as well. You don't want to miss this up-and-coming business!
Thanks to BATCH for the image!
Grow with Redeem offers both white label and private label products. They manufacture all of their own pharma-grade products from USDA Certified hemp in their cGMP facility located in West Columbia, SC. They offer full-spectrum (Optimal Spectrum) and broad-spectrum (Zero THC) tinctures, topicals, and gummies. Grow with Redeem can custom formulate unique products (private label) or provide white label customers with their market-tested Redeem Therapeutics brand with their labeling. They provide branding and label design services, private label stability testing, and offer options such as warehousing and order fulfillment. They have no minimum order size and have a passion for helping entrepreneurs launch their brands. Their goal is to partner with clients to help them build great brands.
On the other hand, private label CBD products are designed and manufactured specifically for your company and no one else's. The formulation is proprietary, custom-made to your specifications, and sold solely under your brand name. These products can't be sold by anyone else. Since the formulation is proprietary, using a private label CBD company to produce your products is more expensive than using a white label company.
Bonus: OP Innovates
This CBD producer is unique in a couple of ways. First, they offer a complete line of USDA Certified Organic CBD products, which can be challenging to find. Second, they sell their products under their own label and also offer a white label program for businesses interested in selling their products under their own brand. This can be especially useful if you're interested in providing organic CBD products. The company makes it easy to get started with a relatively low $2,500 initial ordering threshold and only a $1,000 reorder minimum purchase requirement. Their minimum order quantity is only 12 units per SKU, making Joy Organics a great choice for companies first starting out.
This Florida-based CBD company offers both private label and white label CBD products. CBD Hemp Experts manufacture all of their CBD products in FDA-registered facilities that are GMP-certified. So you know your CBD products are being produced in accordance with industry standards. All of their hemp is organically grown in the US. CBD Hemp Experts offers both THC-free and less than .3% THC products. They don't have any minimum order requirements for their white label CBD products, making them an excellent fit for CBD businesses just getting started.
Partnered Process White Label & Private Label CBD Products // Image courtesy of Partnered Process
Bonus: BATCH
According to a 2020 survey conducted by SingleCare, 33% of Americans have tried at least one CBD-infused product. For those looking to sell CBD products, white label and private label CBD companies offer a quick and easy way to gain a foothold in the industry. This article highlights seven private and white label companies that deserve a spot at the top of your list of potential CBD product suppliers.
Thanks to Joy Organics for the image!
Download related report sample for FREE: Global Legal Marijuana Market 2018-2022
CBD American Shaman is a producer of high-quality hemp oil that contains high amounts of CBD. The company has emerged as one of the largest companies in the CBD oil market owing to its dedication to move CBD out of the typical vape stores and smoke shops and to use CBD for bringing wellness to the world. American Shaman's CBD oils are made from natural and organic industrial hemp that contains no GMOs, heavy metals, or insecticides and are 100% gluten-free. Its products include hemp oil for pain relief, CBD and terpene rich hemp oil tinctures, skin care products, and canine and feline hemp oil, and they contain high amounts of cannabidiol and natural pure CO2 extracts.
Isodiol International
IRIE CBD is one of the leading health and wellness products companies, focused on providing organic options for health and wellness and high-quality CBD hemp products at affordable prices. Its CBD products are sourced exclusively from non-GMO, organically grown, sustainable hemp to phytonutrient-rich hemp oils and terpenes. Last year, the company launched two new products, adding to its ever-expanding portfolio of CBD health and wellness products.
View the report featured in this article.
CBD American Shaman
Medical Marijuana is an industrial hemp and cannabis-based products vendor. The company has become a market leader in CBD oil products manufactured specifically for nutraceutical, cosmeceutical, and pharmaceutical industries. Today, Medical Marijuana operates through various subsidiary companies, including HempMeds, Wellness Managed Services, Red Dice Holdings, CanChew Biotechnologies, Hempwire, Kannaway, HempVap, and HempMeds Brasil. In 2017, HempMeds Brasil, Medical Marijuana's subsidiary, received authorization from the Brazilian government to sell its products in the country for the treatment of individuals with autism spectrum disorder (ASD), multiple sclerosis, and Alzheimer's disease.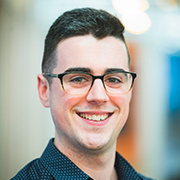 The top 5 CBD companies have continued to make names for themselves as the US CBD continues to grow. (Brand shares as of February 5, 2020):
The US CBD market has made significant progress since the Farm Bill passed in 2018 and 2020 has brought unique challenges. Despite the social and economic impact of a global pandemic, the industry continues to show signs of strength with healthy consolidation, consumer spending, and investment in strategic marketing. Because the market has seen both sizable expansion and consolidation in 2020, the top 20 brands have technically lost share but still maintain the majority piece of a now much larger pie. As of July 28, 2020 the top 20 CBD companies make up over 17% of the total US CBD market.
Medterra
Medterra is a completely CBD-focused, THC-free brand with broad mainstream consumer appeal. Their focus on ensuring quality and consistency from seed to sale has led to rapid consumer interest. Additionally, they have leaned further into the medical positioning of CBD with their Medterra Clinical brand aimed at capturing more consumers at independent pharmacies and medical practices.
Types of Top CBD Companies
CBDistillery has climbed the ranks with heavy investment in digital content such as its #CBDMOVEMENT Blog, the "CBDistillery's Ultimate CBD User Guide!", and The CBD Movement Podcast (launched in June 2020). Additionally, their inexpensive products and May 2020 rebrand align with a more mainstream, frequent user.