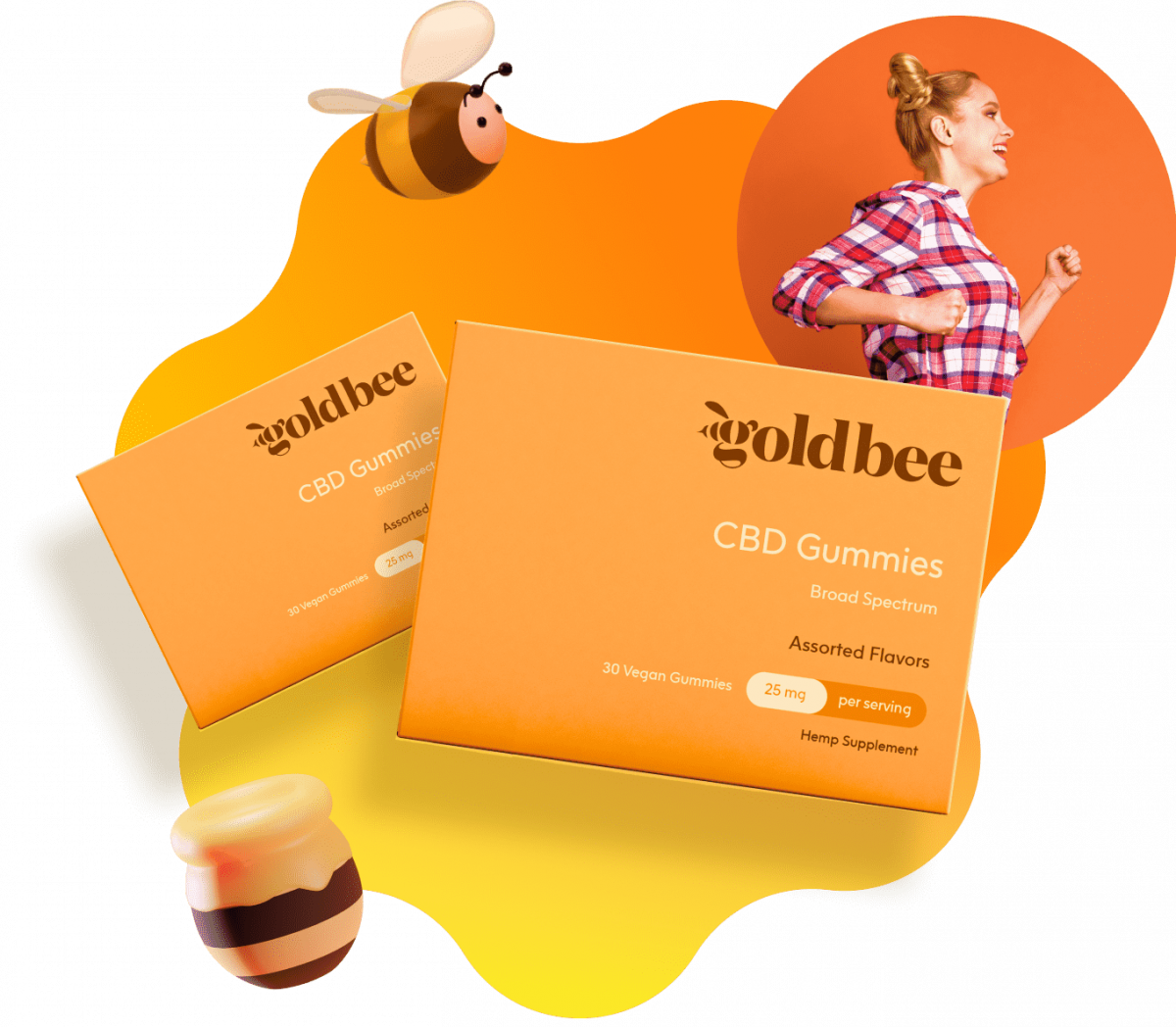 Looking for a nutritious product that combines the health benefits of honey and hemp? Then you've found yourself a keeper. You can add Gold Bee Honey sticks to your favorite drinks or snacks, or eat them directly to revel in a delicious flavor provided by organically harvested honey from Brazilian rainforests.
Lab-tested
for potency and purity
How Should You Take CBD Honey Sticks
The time-to-absorption may vary between individuals, taking around 40–120 minutes. The time you'll need to wait to experience the effects of CBD will also depend on whether you've eaten recently or take CBD honey sticks on an empty stomach. On the other hand, the CBD from edibles is released gradually, ensuring longer-lasting effectsthan vapes and tinctures.
On top of that, CBD can help promote relaxation, relieve mild discomfort, help with attention problems, difficulty sleeping, and assist the body
in removing impurities.
What Are CBD Honey Sticks?
Gold Bee CBD honey sticks contain 10 mg of CBD per count, which makes them perfect for infusing CBD into drinks or even whole dishes. If you're looking to try something different than sublingual drops or water-soluble products, these honey sticks are a tastier way to consume your daily dose of CBD.
Imagine replicating this scenario somewhere near you — doesn't sound like a fun thing to do.
With CBD oil, it's a different story. Taking CBD this way requires you to use a dropper and then place the oil under your tongue, which is anything but usual for most people. CBD oil is better suited for at-home use or those that live a more stationary lifestyle.
All in all, it's up to you to decide which products are better suited for your lifestyle and whether you prefer convenience overdosage accuracy — or the other way round.
When Do CBD Honey Sticks Start Working?
That's why we recommend finding a trustworthy online retailer if you're looking for high-quality CBD honey sticks.
The best part about eating a CBD honey stick is that you consume it in its raw form, meaning that no nutrients are sacrificed.
Our Favorite CBD Honey Stick: Gold Bee
We encourage you to consult a doctor before adding CBD honey sticks to your routine.
Not to mention the abundance of vitamins and minerals found in honey, such as ascorbic acid, pantothenic acid, niacin, riboflavin, calcium, copper, iron, magnesium, manganese, phosphorus, potassium, and zinc.
What a CBD honey stick does is make CBD more commercially appealing to the masses. They've infused honey with cbd and turn them into honey sticks or honey straws.
Severe cases of CBD honey side effects would include the interference with the liver's functions which is detrimental to the body.
how to use CBD honey sticks
No. CBD honey is regulated by the FDA and they've made sure that its THC levels are low to the point that it does nothing.
Being a combination of both CBD and honey, CBD honey sticks share both of their health benefits. Expect it to:
What Are The Side Effects?
People like sweet things and having CBD infused honey is a good way to make CBD products more palatable for the masses.