CBD has been discovered as an effective way to help treat Parkinson's disease symptoms because it interacts with two cannabinoid receptors in the body found on certain cells called CB1 and CB2. By interacting with one or both of these receptors, CBD may delay tremor development as well as have protective neurological benefits. But as seen with the above studies, there is no uniform approach or conclusion on this treatment method. This means that patients may react differently to using CBD, some having tremendous success while others seeing little difference. But regardless of whether or not CBD is an effective treatment option for you, you always need to consult your treating physician to make sure this treatment will not cause side effects.
The body of research on using CBD for Parkinson's disease symptoms is rapidly growing, as Parkinson's disease affects 1% of the population over 60 years old.   Parkinson's disease is a neurological condition, affecting the nervous system. Parts of the brain that produce dopamine, which is responsible for sending messages to the body in order to direct movement, become damaged or die. This results in tremors, muscle stiffness, the inability to use facial expressions, and trouble balancing.
Parkinson's disease can impact cognitive function and memory, particularly in those whose symptoms progress to Parkinson's disease dementia. Because of this, medical marijuana with both THC and CBD may not be recommended, as it can impair thinking and brain function even more so. CBD by itself may be a safer route.
Since Parkinson's disease can take some time to properly diagnose when the symptoms are already prevalent, using CBD once diagnosed may not offer much benefit. With early detection combined with the use of CBD together the possibility of reducing movement-related symptoms increases.
Uses and Safety
With the legalization of medical marijuana, many states are approving the use of it in a non-traditional way to treat the symptoms of certain conditions, including Parkinson's disease. Marijuana has two major components to it—tetrahydrocannabinol (THC) and cannabidiol (CBD). Both may help with nausea and muscle pain or spasms, but unlike THC, CBD doesn't give you the "high" feeling marijuana is most commonly known for. This makes it an enticing, natural way for many to help treat their Parkinson's disease symptoms. What's more, is that because CBD is a natural compound from the Cannabis sativa plant, using it may also leave you side effect-free, unlike many prescription medications.
Diana Apetauerova, MD, is board-certified in neurology with a subspecialty in movement disorders. She is an associate clinical professor of neurology at Tufts University.
While the research on CBD to treat Parkinson's disease symptoms is largely inconclusive, its mild effect on patients as a whole makes it enticing to try in addition to an existing traditional treatment plan. Parkinson's disease has no cure. But with prescription medication, therapy, and now perhaps the use of nontraditional options like CBD, patients may be able to experience less frequency and severity of symptoms that affect their motor skills.
The benefits and research around CBD are still emerging
What can cause side effects is if a patient decides to mix medical marijuana with their treatment plan that consists of certain prescription medications. If you plan to use medical marijuana as opposed to CBD by itself, it's smart to consult a healthcare provider or your pharmacist before you start mixing it in with other medications to make sure it's safe for you.
In some cases, people suffering from Parkinson's disease may also have symptoms of psychosis, ranging in hallucinations to vivid dreams and illusions. Research has found that CBD may be able to help. In research out of University of São Paulo in Brazil, patients were given a dose of CBD starting out at 150 milligrams (mg) per day in addition to their current treatment plan of therapy for four weeks. The use of CBD showed no adverse effects, no impact on worsening motor function, and a decrease in their reported psychosis symptoms, meaning that not only can it help with the physical setbacks of Parkinson's disease, it can also play a part in the cognitive challenges as well. This was however an older study and current clinical trial evidence to support the use of CBD is minimal.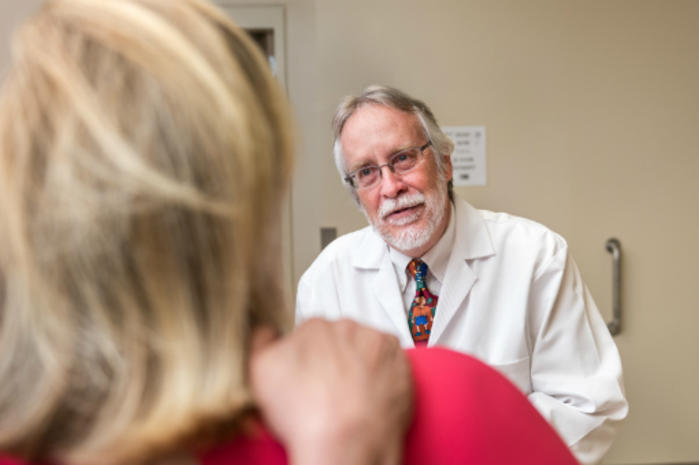 Try to be open, honest and willing to hear what your doctor says. Tell them you are looking at all treatment options and want to learn if and how cannabis might help. And if you are considering or taking specific products, share which. (Bring printed information or a picture of the label.)
If you are considering or taking cannabis, let your doctor know. They may be able to help you weigh the pros and cons, and they'll have a complete picture of all your treatments (prescription or otherwise) in case there is a change in symptoms or possible drug interaction. They also can direct you to ongoing research studies, if of interest.
Cannabis refers to products from the Cannabis plant, including marijuana.
Several factors limit the ability to perform research and interpret results:
One of the most common questions people with Parkinson's ask is, "What about medical marijuana?" Many are curious if and how it might work for different symptoms, and what the research says.
Cannabis comes in several forms and can be taken different ways: smoking or vaping dried leaves, swallowing pills or eating or drinking foods (edibles) that contain cannabinoids, putting liquid or drops under the tongue, or applying creams or ointments to your skin (on painful areas, for example). Two U.S. Food and Drug Administration (FDA)-approved prescription cannabis medications also are available for specific conditions, such as epilepsy or cancer- or AIDS-related symptoms.
Under federal law, doctors cannot prescribe cannabis. But qualified doctors (those who have completed additional training and registration) can issue "certifications" that permit patients to get a license for medical cannabis. Many doctors choose not to pursue qualification and therefore are not able to issue certifications. (Some states maintain registries of qualified doctors that you can search online.)
Cannabis also could interact with other medications you are taking. While interactions are largely unknown, adding cannabis to a complex regimen of Parkinson's and other prescription medications could present a risk. It's important to tell your Parkinson's doctor what you are taking, so that they can alert you to possible interactions.
Dennis Mullen and Nancy hike in the Indian Parks Wilderness. Photo courtesy of Dennis Mullen.
Can CBD help with Parkinson's disease symptoms?
A farm for cannabis research at the University of Mississippi, funded by the National Institute on Drug Abuse (NIDA) ultimately yielded CBD for the randomized study, to be administered twice daily to patients orally in approximately 100-milligram CBD and 3.5-milligram THC doses.
Obtaining study product remains a question
On the surface, that shouldn't be a problem. The 2018 federal Farm Bill allowed states for the first time to cultivate, transport and sell products derived from hemp – defined as cannabis plants that contain no more than 0.3 percent of THC. That means CBD extracted from hemp is not a controlled substance, so long as the hemp and the products do not exceed the THC limit and meet a set of federal and state standards. Colorado would seem to be well positioned to take advantage: in 2019, Colorado had some 88,000 acres registered for hemp production.