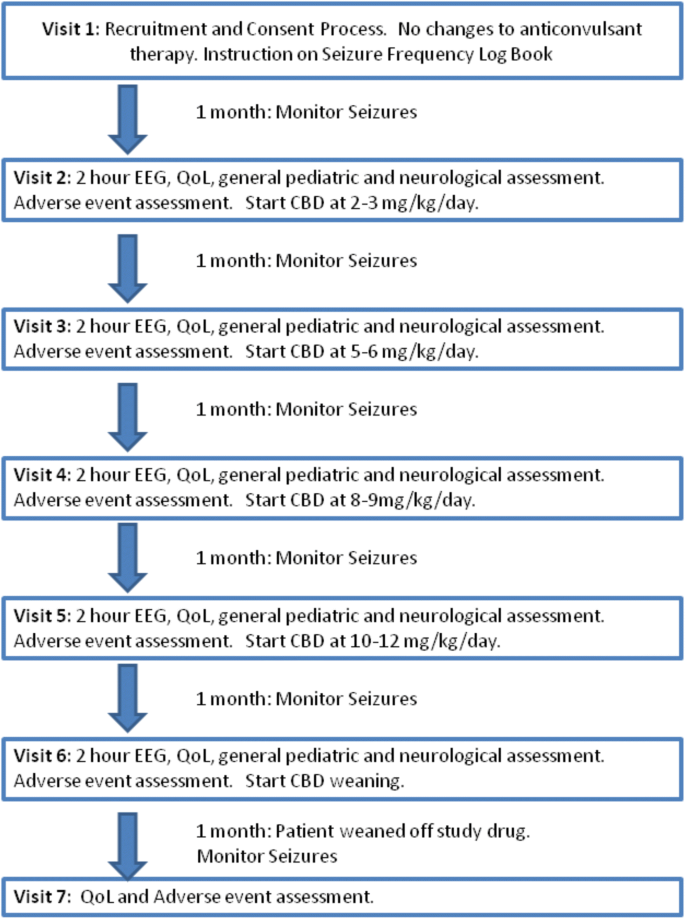 The QOLCE-55 shows good internal consistency and criterion-related validity as well as adequate to good test-retest reliability, depending on the subtest or item involved [14,15,16]. Areas covered include physical features (including physical limitations and fatigue), well-being (including depression, anxiety, helplessness and self-esteem), cognition (including attention, memory, language and general cognition), social engagement (including interactions, activities and stigma), and behavior. The QOLCE has also been shown to be sensitive to seizure activity and other clinical and psychosocial variables associated with epilepsy [14] and to benefits from treatments such as surgery [17]. Finally, the QOLCE has been used in the study of epileptic conditions with associated cognitive delays and Intellectual Disability and has already shown its utility in samples with Intellectual Disabilities [18]. While the QOLCE-55 was not exclusively positive in the wording of its items, most items were positively stated, making for less distress on the side of those completing the measure [19].
The study will recruit participants between the ages of 1–10 years with an epileptic encephalopathy resistant to standard medical treatment. The study will aim to enroll 28 children from four Canadian cities (anticipated seven participants per site).
To ensure consistency between centers in the dosing regimen for their study participants, for each dosing increment for the participant, the mid-point value of the dosage range be chosen and the daily dosage be rounded to the nearest 10 mg CBD (0.5 ml of Cannabis Extract). This will also allow for greater ease and accuracy in administering the study drug to the participants by their caregivers. For example, a participant who weighs 25 kg at Visit 1 would be prescribed a daily dose of 60 mg CBD (2.4 mg/kg/day) to commence on Visit 2. The dosage for each visit would be calculated on the preceding visit to allow time for the site's research pharmacy to order the study drug so it can be delivered on time by the producer.
In order to comply with Health Canada requirements for a clinical study involving a Cannabis product, care is taken to ensure accountability with regards to the amount of 1:20 Δ 9 -THC:CBD Cannabis herbal extract dispensed to- and utilized by- the study participant. Proper disposal of unused or excess Cannabis herbal extract must be ensured. For this reason, the Cannabis herbal extract will be distributed via the research pharmacies at each study site. This will allow for greater accountability with regards to the amount of Cannabis herbal extract dispensed to and used by the study participants. This will also prevent the possibility of Cannabis herbal extract being shipped to participants who have withdrawn from the study or fail to attend study visits. As a total supply for 33 days will be allotted to each participant to allow some flexibility in scheduling study visits, Health Canada Section 56A Exemptions had to be obtained for the research pharmacy at each study site. Upon receipt of the 1:20 Δ 9 -THC:CBD Cannabis herbal extract by the research pharmacy, the quantity received will be recorded in a drug receipt record and the 1:20 Δ 9 -THC:CBD Cannabis herbal extract will be stored in a locked drug cabinet at the research pharmacy until such time that it will be dispensed to the participant. Once dispensed by the research pharmacy to the participant, the amount dispensed as well as the date and time will be recorded in a drug dispensing log. When the study participant returns for their subsequent visit, they will return all empty bottles as well as any unused 1:20 Δ 9 -THC:CBD Cannabis herbal extract to the research pharmacy. The amount of 1:20 Δ 9 -THC:CBD Cannabis herbal extract returned will be recorded in the drug dispensing log and a calculation will be performed to ensure it matches the estimated amount that should have been returned based on the participant's daily dose and the date of return. To help contain costs of performing this study, for visits 3–6, any unused 1:20 Δ 9 -THC:CBD Cannabis herbal extract will be re-dispensed to the study participant and calculated into the total amount dispensed. At visit 7, any unused 1:20 Δ 9 -THC:CBD Cannabis herbal extract will be recorded and stored along with the unused 1:20 Δ 9 -THC:CBD Cannabis herbal extract for all participants at that site to be destroyed as per the research pharmacy's specific guidelines.
Seizure monitoring
To assess how treatment of pediatric patients with treatment refractory epileptic encephalopathy with CBD-enriched Cannabis herbal extract will affect the patient's QoL.
Inclusion and exclusion criteria: Participation in this study is inherent on meeting the following inclusion criteria: (1) Participants must be between the ages of 1 and 10 years of age with treatment-resistant epileptic encephalopathy including: Infantile Spasms, Continuous Spike Wave in Sleep, Lennox Gastaut, Doose, Landau-Kleffner and Dravet Syndromes and Malignant Migrating Partial Seizures of Infancy. 'Treatment-resistant' will be in keeping with the International League Against Epilepsy (ILAE) definition of failing two appropriate anticonvulsant medications at therapeutic doses. (2) Participants must experience a minimum of at least one major seizure per week or four major seizures per month. For the purposes of this study, major seizures will be motor seizures including: atonic, tonic, clonic, tonic-clonic, major myoclonic, myoclonic astatic seizures and epileptic spasms. (3) Participants must be available to attend study assessments regularly and enter data into the seizure monitoring logs correctly. (4) Negative pregnancy test at screening for females who have reached menarche.
Subject Withdrawal Criteria: A participant may be withdrawn from the study if: (1) The study drug is causing intolerable side effects or a worsening in the participant's seizures; (2) The caregiver fails to give the study drug to the participant as prescribed; (3) The caregiver does not bring the participant to appointments; (4) The study at a particular site is cancelled by the principal investigator, a site investigator or the institutional sponsor for administrative or other reasons. Whenever possible, the participant withdrawn from the study will continue to receive a dosage schedule that gradually weans the participant off the study drug over a one-month period. However, if the site investigator deems it medically necessary for the participants' safety, the participant could be weaned off the study drug faster. All participants that complete the study will be asked to return for an end of study visit (Visit 7). All data collected about the participant during enrolment will be retained for analysis and the participant will not be replaced.
Study product
Participants will remain on pre-existing anticonvulsant medications throughout the cannabis oil study period. Serum specimens will be collected from participants at each visit and trough levels of serum anticonvulsant medications will be determined by LC-MS/MS by the Roy Romano Provincial Laboratory Regina, SK, Canada. Serum specimens were collected and stored at − 20 °C prior to analysis. Adverse events will be counted if participants require a change in anticonvulsant medication during the trial either to maintain trough levels in the therapeutic range.
The cannabinoids will be detected with an ABSciex 6500 QTRAP mass spectrometer (AB Sciex, Concord, ON, Canada) in positive ion mode. Multiple reaction monitoring (MRM) will be used to quantify the cannabinoids and the peak areas will be summed through use of MultiQuant 3.0.1 Software. The ratio of peak areas of the cannabinoids to their respective internal standards will be plotted against the nominal concentrations to construct the calibration curve and the concentrations of the cannabinoids determined by interpolation.
Hi. You write above "It is very simple to determine a dose for pediatric CBD use since NuLeaf publishes this important fact: 1 drop of their CBD oil contains 2.4 mg of CBD." Don't you mean "1 dropper (30 drops)"?
2.4mg/drop would be close to 4000mg/30ml bottle.
Hi. Thanks for this useful guide. You don't mention if these dosages are based on sublingual adminstration or oral ingestion, since I understand there is a large difference in bioavailability. Thanks for your help.
The most common question I get about CBD is: "How much do I take"? CBD is a non-psychoactive component of cannabis that is extracted from CBD rich strains of marijuana such as the Charlotte's Web strain. The safety profile and the ability of CBD to control pediatric epilepsy without psychoactive or other side effects catalyzed the medical marijuana movement. In the early 2000's, families who could not get this medicine in their home states moved to Colorado, and the state is now a leader in research and production of CBD and other medical cannabis preparations. NuLeaf Naturals grow hemp in Colorado that to produce organic CBD oil that is standardized for potency and has near zero levels of THC. This post describes how to start yourself or your child on CBD, but before you undertake any new herbal medicine regimen you should consult a medical professional, preferably a naturopathic doctor. The CBD dosing regimen below is specifically for NuLeaf naturals products which you can purchase directly from the producer. Use this code to get 20% off your order: NATMED20.
Trackbacks/Pingbacks
Hi, These recommendations are based on sub-lingual administration. You put the drops in your mouth and hold there for thirty seconds. Thank you for your question.
NuLeaf CBD is standardized to a single formulation with a concentration of 50 milligrams of CBD per milliliter of oil. It is very simple to determine a dose for pediatric CBD use since NuLeaf publishes this important fact: 1 drop of their CBD oil contains 2.4 mg of CBD. See below how to give this to adults.
CBD Dose Titration for Children
In Health, Dr. Coleen Murphy ND, LAc.
A good starting point for general pediatric CBD dosing is to start with .5mg CBD per pound of body weight, split across 3 doses per day. For example, a thirty-pound toddler would take 2 drops, 3 times per day for starting dose of 15 mg CBD. CBS is generally well tolerated but if you have concerns for sensitivity to CBD then start with just one drop (2.4 mg of NuLeaf Naturals CBD) the first time you administer CBD for pediatric use. Returning to the example of the 30-pound toddler, if no adverse effects are noted after two weeks of CBD therapy, I may advise to increase the therapeutic dose to 30 mg CBD daily, which is 4 drops 3X per day. This is a therapeutic dose that you can increase under medical supervision and in response to the therapeutic need. CBD has a stellar safety profile, but all cannabis products are biphasic which means they could have significant side effects at both very low or very high doses. Use of CBD to treat pediatric epilepsy could employ a 5-10X higher dose but this is obviously an extreme use case. Each condition I treat with CBD necessitates an individual prescription for the patient to achieve exact dose titration.
And in approving the first CBD-based drug, Epidiolex, last year the FDA expressed enthusiasm for the research boom that is sure to come, paired with stern words for the flood of marketers of products claiming unsubstantiated health benefits.
For millennia, hemp plants have been used for medicinal purposes around the world. In 1851 marijuana was classified by the United States Pharmocopeia as a viable medical compound used to treat conditions like epilepsy, migraines and pain. But since marijuana and cannabis-related products were made illegal in the US in 1970, there has been a dearth of research about either marijuana or CBD. Its classification as a Schedule 1 drug made it nearly impossible to get federal funding to study cannabis.
CBD is everywhere. From corner stores and bars to medical marijuana dispensaries, it's being offered for its reputed ability to relieve pain and make people feel better.
Although a few studies have found that CBD oil might work for anxiety, they only looked at healthy people who were put in situations that made them anxious. There are no studies yet on people with chronic anxiety. Researchers are also exploring CBD for kids with autism spectrum disorder. The results are good so far, but more research needs to be done before we can know if it's safe and effective.
CBD and autism
Available in the form of vaping, oils, lotions, cocktails, coffee, gummies — you name it — CBD has been touted as a treatment for complaints as far-reaching as chronic pain, cancer, migraines, anxiety and ADHD. You know it's gone mainstream when even Consumer Reports has issued guides on how to shop for CBD and tips for safe CBD use.
Last year the World Health Organization, acknowledging the explosion in "unsanctioned" medical uses of CBD, reviewed the evidence for its safety and effectiveness. The WHO report concluded that "CBD is generally well tolerated with a good safety profile." Any adverse effects could be a result of interactions between CBD and a patient's existing medications, the WHO noted.
But popular use of CBD is blowing up with very little research into its safety or its efficacy, especially in children. The first and only marijuana-derived drug approved by the Food and Drug Administration, Epidiolex, is used to treat a rare, severe form of epilepsy in patients two years of age and older. And since cannabis is in the early stages of legalization and regulation, there is a huge variety in the quality and dosage of products — risks associated with using products that have not been vetted by the FDA.
Concerns about CBD
Though CBD — full name cannabidiol — is extracted from marijuana or hemp, it doesn't contain THC, the chemical in marijuana that has psychoactive effects, so it doesn't make you feel high.
The report found no indication of potential abuse or dependence. "To date there is no evidence of recreational use of CBD or any public health-related problems associated with the use of pure CBD."