Six male and four female healthy volunteers were given oral placebo (glucose capsule and orange juice), cannabidiol (CBD 200 mg capsule and orange juice), alcohol (1 g/kg in orange juice and glucose capsule), and CBD (200 mg capsule) plus alcohol (1 g/kg in orange juice) in a double-blind, crossover, randomized design. Treatments were spaced one week apart. Parameters measured were a finger tap test (motor performance), cancellation and differential aptitude tests (psychomotor performance), a 1-min time production task, subjective effects (66 item adjective-pair semantic differential), and breathalyzer estimations of blood alcohol levels. Compared to placebo, alcohol and alcohol plus CBD, but not CBD alone, produced significant impairments of motor and psychomotor performances, overestimations of time production and subjective responses indicating an accurate self-perception of their intoxication and deficits. The combination of alcohol plus CBD resulted in significantly lower blood alcohol levels compared to alcohol given alone, however, there were few differences observed between the pharmacological effects of the two alcohol conditions. Thus, the inactivity of CBD, a major marijuana constituent, on motor and mental performance and effects also extends to its interaction with alcohol.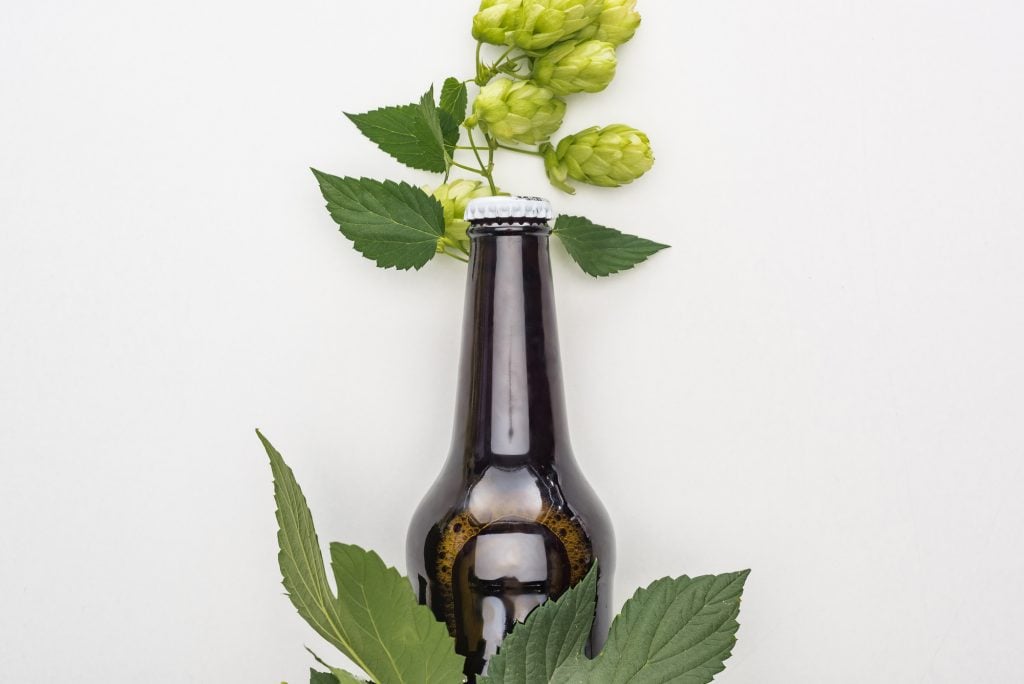 Several cannabinoids in the hemp plant can be used to support nausea, but the strongest effect comes from THC (tetrahydrocannabinol) — which is the psychoactive component in marijuana.
CBD (cannabidiol) is the primary active ingredient in cannabis plants. It's non-psychoactive, which means it has no impact on sobriety. No amount of CBD products will make you feel high.
Some of the older research (1979) found people who took 200 mg of CBD had lower blood alcohol levels than those taking a placebo [3]. Higher blood alcohol levels correlate to a greater level of intoxication, loss of motor control, and alterations in cognitive function.
CBD Oil Reduces Nausea & The Urge To Vomit
It's likely the interaction is different for each individual. Some people may experience negative side effects like sleepiness or low blood pressure. Others experience positive effects, such as a reduction in nausea or headaches while consuming alcohol.
However, the combination can sometimes lead to negative side effects in certain individuals. The most common side effects are excessive sleepiness or low blood pressure (which can cause dizziness or fainting).
The Takeaway: What Happens When I Mix Alcohol & CBD?
The most common reason for mixing CBD and alcohol happen indirectly. You may take CBD to manage symptoms and then go out for a few drinks separately — unintentionally mixing the two compounds together.
The same study reported high doses of alcohol (more than two standard drinks) also improved the first half of sleep but had a negative impact on the second half when most of the REM sleep occurs.