It is know recognized that the endocannabinoid system contains two types of cannabinoid receptors: CB1 and CB2 receptors. The ligands for these receptors are anandamide and 2-arachidonoylglycerol (2-AG). The CB1 receptors are in the central nervous system and in some peripheral sites. Within the CNS, they are primarily located within the neurons of the cerebral cortex, hippocampus, amygdala, hypothalamus, basal ganglia, and cerebellum. The CB2 receptors are predominantly found in peripheral tissues and in cells of the immune system.
Estradiol administration in female rats elicits anxiolytic and antidepressant-like effects. Studies show that the impact on emotions which are due to estradiol are elicited through the endocannabinoid system. Research on the emotional and behavioral effects involved in the interplay between the endocannabinoid system and estradiol show that estradiol incorporates the endocannabinoid system in its behavioral effects and can down-regulate FAAH activity in the CNS, thereby increasing the levels of anandamide. Further confirming these findings are studies showing that when a CB1 receptor antagonist was given to rats, the anxiolytic effect of estradiol was blocked, and when a blocker of FAAH (the enzyme which degrades anandamide) was given, and levels of the endocannabinoid rose, and an anxiolytic effect occurred, precisely like that produced by estradiol.
Marijuana is commonly used and its use by women is rising. Women have been found to be more susceptible to abuse of cannabinoids and the development of dependence, and experience more severe withdrawal symptoms and relapse more often than do men. As well, when women use cannabinoids, they are more impacted, with altered functioning on tasks. In adolescents, females are more likely to be adversely affected than are male adolescents by cannabinoids. Importantly, it is now accepted that estradiol is the hormone that impacts this important sexual dimorphic effect of cannabinoids.
Research is revealing that there exists a bidirectional relationship between the endocannabinoid system and gonadal hormones. If changes to the HPG axis occur, there can be an impact on the functioning of the endocannabinoid system. And the endocannabinoid system is involved in many functions, as mentioned, including sexual behavior, which are of course regulated by gonadal hormones. Clearly there is a complex, bidirectional interaction between the two systems.
The CB1 receptors are in the presynaptic neurons on the axon terminals. The endocannabinoids themselves are synthesized and released on demand by the postsynaptic neurons. When the receptors are bonded with the ligand endocannabinoids, the release of additional neurotransmitters by the presynaptic cell is blocked, thereby allowing regulation of neurotransmission of incoming signals. FAAH, fatty acid amide hydrolase, is an enzyme which breakdowns anandamide and monoacylglycerol lipase breakdowns 2- AG, controlling quantities. FAAH is under the control of estradiol.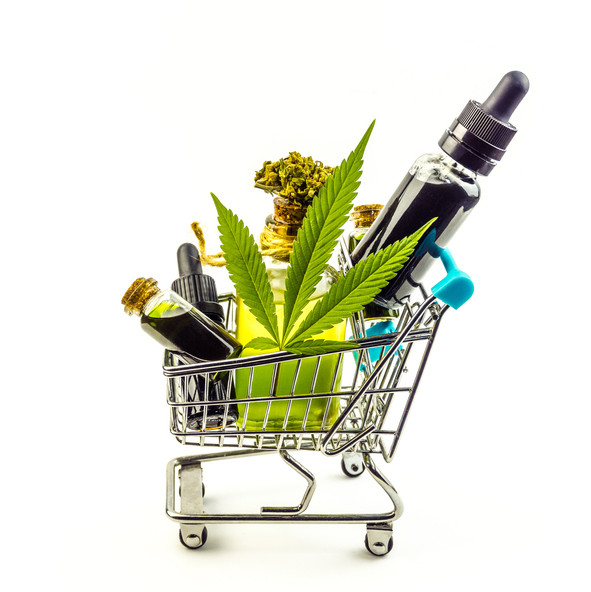 So far, there's not much evidence on the medical benefits of CBD, partly because laws on marijuana made it difficult to study. Until we learn more, it's wise to keep in mind that few high-quality studies have been done.
Other potential benefits of CBD aren't clear. No high-quality research shows that CBD improves sex drive, decreases pain, treats depression or mood disorders, decreases PMS symptoms like bloating and cramps, or relieves symptoms of menopause like hot flashes. This may change as more studies are done, but for now, the jury is out.
Does CBD have proven benefits?
As a service to our readers, Harvard Health Publishing provides access to our library of archived content. Please note the date of last review or update on all articles. No content on this site, regardless of date, should ever be used as a substitute for direct medical advice from your doctor or other qualified clinician.
Testing shows purity and dosage can be unreliable in many products. One study found less than a third of the products tested had the amount of CBD shown on the label. Another study of 84 CBD products bought online showed that more than a quarter of the products contained less CBD than stated. In addition, THC (the component that can make you feel high) was found in 18 products.
Are CBD products safe?
Unlike marijuana, pure CBD products don't make you feel high. A different ingredient in marijuana called THC makes people feel high.
The study is here:
By stress, we mean the general type. anything internal or external that pushes the system one way or the other.
There are tantalizing clues that endocannabinoids partially regulate the hormone pathway.
Check out our reviews on fisetin and berberine as there's interesting research for both on PCOS.
These lipids, in turn, could bind to CB receptors on neighboring cells, and perhaps GnRH neurons, to exert feedback control over GnRH function.
In most pathways, CBD has the opposite effect of THC.
CBD does not contain estrogen.
The information provided here is not intended to treat an illness or substitute for professional medical advice, diagnosis, or treatment from a qualified healthcare provider.
While the ECS is known to modulate pain and neurodevelopment, it is also known to impact the female reproductive system where it affects folliculogenesis, oocyte maturation, and ovarian endocrine secretion.
There's a direct tie between one of our most powerful endocannabinoids called Anandamide and estrogen.
Estrogen has two main receptors: a or alpha and b for beta. Many people are avoiding estrogen for the alpha aspect (pro-growth) such as with specific cancers. Beta can actually be protective against this effect such as with Siberian Rhubarb or the SERMs like tamoxifen (for breast cancer, etc). Lots of research from Europe on Siberian rhubarb. Of course, progesterone is the big countering force to estrogen in the body. It drops by 50% at age 40 and is a huge deal across every pathway of the body. See our estrogen review. There's a lot of estrogen dominance pushed out there in healthcare which generally amounts to inadequate progesterone. You can get a Dutch test to really see how your body is processing both. For men, it's a question of blocking or inhibiting aromatase which converts testosterone to estrogen. There are some naturals to do that although we're not as well versed.