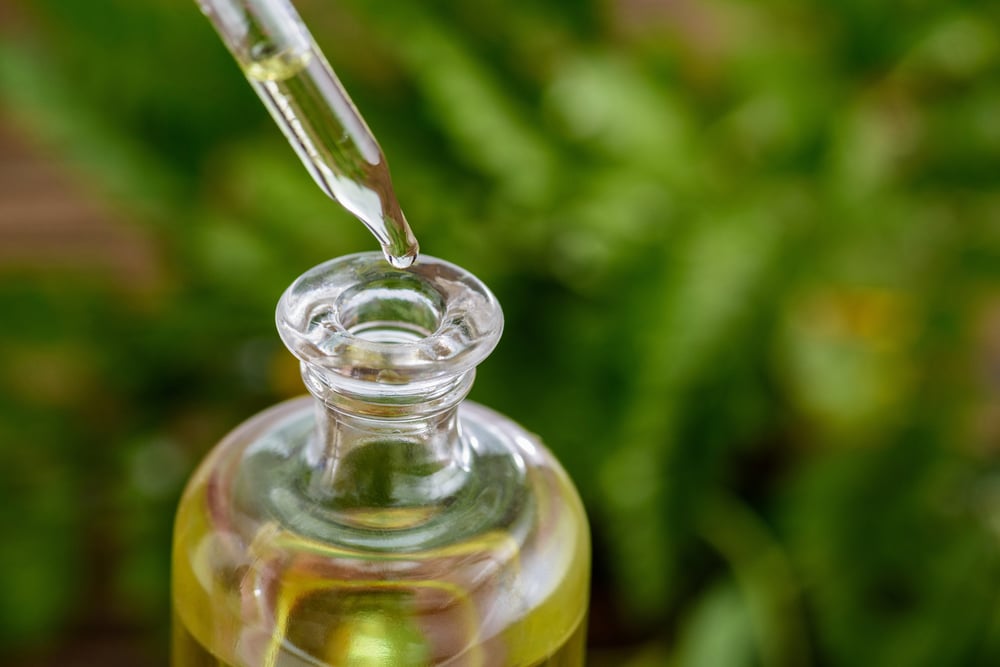 There is still relatively little known about CBD and years more research until we know its efficacy and safety, especially when it comes to fertility and pregnancy.
Because so little research has been done, it's hard to know all the side effects of taking CBD. Nausea, fatigue and irritability have been reported and can interact with certain other medications in a similar way to grapefruit juice. It can also raise levels of the blood thinner coumadin.
The list of ailments that CBD can treat seems to grow by the day. If it can alleviate seizures, chronic pain and anxiety, surely it can help fertility, right? It's a good question, but we're far from having a clear answer.
Endocannabinoid receptors have been found in sperm and the female reproductive tract. Because of this, it's thought that they can improve a sperm's ability to fertilize an egg, boost ovarian function and follicle maturation. In short, that CBD can be a natural way to boost fertility with minimal negative side effects. There is yet to be strong evidence to support this theory.
What Are the Side Effects?
The risks of taking CBD aren't all clear. As with any supplement, tell your doctor you're taking it. They may even have research and guidance to help you in meeting your health and fertility goals.
CBD has been studied much less and despite all the health claims coming from CBD dispensaries and online forums, there simply isn't enough research to confirm that CBD can boost fertility or resolve infertility. There also isn't enough research on its impact during pregnancy.
The legal status of marijuana is complex and varies by state. Federally, it's still illegal but in 2015 the FDA approved research on CBD. Currently, CBD is regulated as a supplement which makes it relatively easy to obtain (easier than Marijuana) but makes it medically more ambiguous as supplements don't have strict regulations about concentration, dosage, etc. As CBD becomes more widely acceptable and researched, more and more are looking to it as a viable fertility supplement.
Forms of CBD
When you can't regulate dosage of a produce, it's hard to regulate its safety or its effectiveness.
The interesting thing about CBD, and one of the reasons it's thought to be a good product for fertility, is that its chemical structure looks similar to some of the hormones our body produces called endocannabinoids.
CBD is incredibly versatile and can be found in many different products. From cosmetics and self-care products, all the way to dietary supplements, capsules and tablets, edibles, and even pet treats.
According to a study done in 2003 at Buffalo University, USA, cannabinoids can affect factors such as a sperm's swimming ability. But as of now, we still don't know exactly what happens to sperm when it processes cannabinoids such as CBD.
The Effects on Your Sperm Count: Smoking Cannabis vs. Taking CBD
A separate study, conducted by Dr Hans Hatt (Ruhr University, Bochum, Germany) found that sperm cells are part of the Endocannabinoid System (ECS) in our bodies. When sperm processes cannabinoids (through their own internal ECS) the spermatozoa is activated, playing a large role in fertilization.
Taking CBD
So, what do we know? What research has been done on this subject, and what can you expect from taking CBD?
Sperm morphology was studied in hybrid mice of genotype (C57BL X C3H)F1 following treatment with specific cannabinoids. Mice were treated for 5 consecutive days with the specific cannabinoid; 35 days after the last treatment, epididymal sperm were scored in the light microscope and assessed in the scanning electron microscope. The animals treated with delta9-tetrahydrocannabinol (delta9-THC) and cannabinol (CBN) had a statistically higher incidence of abnormal sperm than the controls. The incidence of abnormal sperm in the animals treated with cannabidiol (CBD) was not statistically different from the control value. The relative toxicity of the cannabinoids in these studies was delta9-THC greater than CBN greater than CBD. Normal sperm have a smooth kidney-shaped head with a prominent hook; abnormal sperm have shapes which include heads without hooks, banana-shaped heads, amorphous heads and folded heads.