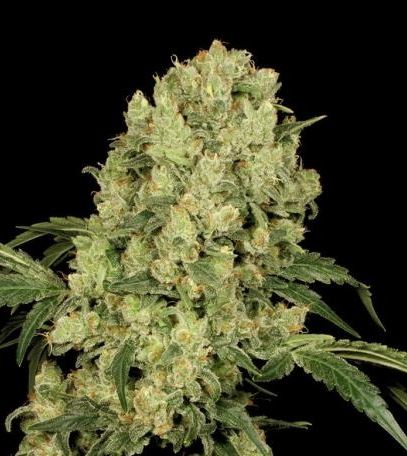 Qua genetica is AK-47 een mix van Afghaanse, Colombiaanse, Mexicaanse en Thaise voorouders: een echte smeltkroes van cannabinoïden en terpenen. Omdat het effect heftig kan zijn wordt de AK-47 afgeraden voor mensen die geen of weinig ervaring hebben met cannabis. Doorgaans makkelijk om te kweken en goed voor een bovengemiddelde opbrengst.
Dutch Passion was een van de eerste zadenbanken die CBD-dominante soorten kruisingen op de markt bracht. Charlotte Figi speelde daarbij een belangrijke rol, vertelde Mahmoud Hanachi, hoofd genetica bij Dutch Passion, in High Tea Potcast #21.
Over de genetica van de White Widow bestaat minder controverse. Volgens de databank van het Amerikaanse Leafly is de soort ontstaan door het kruisen van een Braziliaans sativa landras met een zware Zuid-Indiase indica. 'Cannabis Pharmacy' heeft het over een Afghaanse vader uit Kerala (zuid-India) en een Braziliaanse sativa moeder. Qua terpenen is de White Widow rijk aan myrceen en in mindere mate aan limoneen en betacarofyleen. Effectief tegen pijn, misselijkheid en slapeloosheid.
4. AK-47 / zadenbank: Serious Seeds
Jack Herer is een kruising van Northern Lights #5, Haze en Skunk #1/Shiva Skunk. Er zijn vier duidelijk te onderscheiden fenotypes; drie sativa-dominante en één indica dominante. Deze laatste, fenotype B, is door Bedrocan gebruikt. In Cannabis Pharmacy wordt Jack Herer specifiek aangeraden tegen pijn en misselijkheid.
Legendarische indica-soort van Paradise Seeds, de zadenbank van Luc Krol, de man achter de Medical Cannabis Bike Tour. Krol zou de stekken van de Sensi Star hebben gekregen van Nevil Schoenmakers (1956-2019) zelf, een absolute legende in het underground wietwereldje.
Kweken
5. Bubblegum / diverse zadenbanken
Bubblegum bevat relatief veel limoneen en carofyleen, heeft kalmerende en ontstekingsremmende effecten en is ook geschikt voor onervaren cannabisconsumenten en thuiskwekers. Bubblegum, ook wel afgekort tot Bubble, is typisch een soort die voor tientallen andere kruisingen is gebruikt en waarvan 'het origineel' niet meer te achterhalen is.
Maar dat de eerste door Bedrocan gekweekte soort die in de Nederlandse apotheken verkrijgbaar was de Jack Herer van Sensi Seeds was, dat klopt wel. Tjalling Erkelens vertelde in 2008 in het maandblad EssensiE: 'We zijn afkomstig uit de tuinbouw. We teelden vanaf de jaren tachtig witlof en kruiden in daglichtloze teelt. Daar zijn we pioniers in. Zelf rookte ik ook wel eens een jointje maar echt professioneel gingen we pas met cannabis van start begin jaren '90. We kweekten de zaden voor Sensi Seed bank. De Jack Herer die we toen gekweekt hebben is nu de officiële Bedrocan medicinale cannabis.'
Next up is a top CBD oil for pain for those looking for topical options! This is a smooth, soft formula designed to address muscle and joint pain. It blends into the skin smoothly and evenly in a snap! This cream provides on-the-spot support via each "serving" containing 5.83 milligrams of CBD. You're getting 350 milligrams of CBD in total in each 30-gram bottle of this CBD cream. The intuitive pump applicator on this bottle makes it easy to get just the right amount of cream on your palm.
There are many ways to tap into the wellness benefits of CBD oil! For some people, a CBD oil tincture is the preferred option because it delivers direct, fast CBD benefits. Others like to partake in edibles. For people who prefer to add CBD to their list of wellness supplements, capsules offer a very convenient option. CBD oil that is intended for pain relief can also be applied topically to the skin in areas that are experiencing pain or discomfort. What are the best CBD oils if you're just getting started? Take a look at reviews of four CBD products that offer CBD benefits tailored to your preferences!
The CBD world is expanding. In 2021, the leading CBD brands will continue to offer quality, innovative CBD oils and tinctures that help people to reach new health horizons completely holistically. Many people who will be trying CBD for the first time in 2021 will be looking for pain relief. They can expect to find lots of choices!
Lazarus Naturals
What makes this the best CBD for pain among topical products is the impressive list of natural, soothing ingredients that accompany a generous CBD potency. The list includes restorative, beneficial ingredients like cucumber extract, chamomile extract, lavender, avocado and tocopherol (vitamin E). When applied on the skin, this cream leaves behind a very gentle, pleasant scent.
Featuring 50 milligrams per dose, this broad-spectrum CBD oil with a pleasant, subtle citrus flavoring is a top choice for anyone looking for the best pure CBD oil. In all, this tincture packs 1,500 milligrams of CBD into each 30-mililiter bottle. The ingredients don't get much cleaner than what you'll find here. In addition to broad-spectrum hemp extract, the ingredient list consists of fractionated coconut oil (MCT). This is a GMO-free product.
Reviews of Top Rated CBD Oil Products
The 50 milligrams of CBD per serving packed into each capsule of this top rated CBD oil is sure to grab the attention of anyone looking for the strongest CBD oil for pain. In total, you're getting 2,000 milligrams of CBD in each 40-capsule bottle. This is a full-spectrum CBD product containing hemp extract mixed with an impressive list of natural health boosters. The list of secondary ingredients includes organic fractionated coconut oil (MCT), d-Limonene and beta-caryophyllene.
CBD oil is generally a very well tolerated wellness product. THC-free CBD oil does not have psychoactive effects. Many people find that they are able to enjoy relief and relaxation when taking appropriate dosages of CBD. CBD oil is considered legal in all 50 states. Be sure to consult with your doctor if you have any questions about the safety of taking CBD for wellness based on your personal medical history!