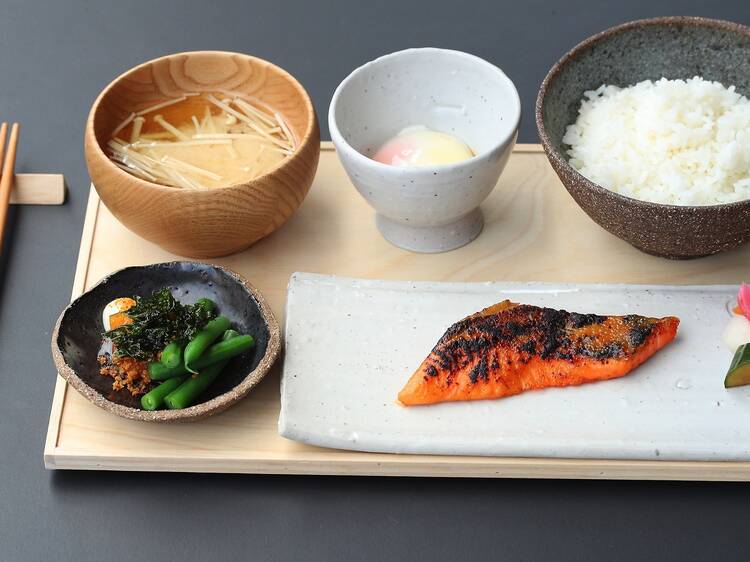 Melbourne is a city that lives and breathes coffee – what started with the city's European migrant wave has now developed into a specialised field. And brunch – whether its a green matcha fuelled adventure, or a classic stack of pancakes – is almost a competitive sport in a city with AM dining of this calibre. We scoured Melbourne to bring you a guide to the best of the best.
Best cafés in Melbourne
An email you'll actually love
1. Ima Project Café
Thanks for subscribing! Look out for your first newsletter in your inbox soon!
No real explanation is needed here, we're all aware of the primo pastry that pour out of the Lune CBD locale on the daily. Their sleek heavy-concrete outpost on the top end of Collins Street is the perfect start to a city-based day. Grab a coffee and a croissant and bask in the brilliance of simplicity.
Image credit: Michelle Jarni (Vacation)
Jenna Fahey White (Higher Ground)
Annika Kafcaloudis (Lune)
Thomas McCammon (Brother Baba Budan)
The Grain Store
Whether you're in the city to shop up a storm, or just looking for a quick stop during the 9-5 grind, here are the best spots in Melbourne's CBD to grab brunch at.
Injecting some serious New York energy into the CBD's cafe offering Bowery To Williamsburg is a solid choice for breakfast in the city. The American diner-style menu has plenty of U.S. based delicacies including their 14-hour roasted beef brisket and eggs with chilli Verde on white cheddar cornbread.
Rustica
Step into the architectural wonder that is Higher Ground and prepare for a brekky that's as refined and enjoyable as the cafes surroundings. It's very hard to choose wrong here but our choice is to opt for the ricotta hotcakes, topped with maple syrup, seasonal berries and cream, it's just bloody sensational. It may have been around of a while but it still holds up as one of the best in 2021.