A slew of positive headlines in recent weeks seems to have turned the tide for cannabis. Between Senate Minority Leader Chuck Schumer announcing plans to introduce legislation that would decriminalize cannabis on a federal level, and Michigan adding recreational cannabis to its November ballot, things have been looking up for the industry.
Of course with a market as speculative as cannabis, there are always going to be outperformers and underperformers, regardless of the macro picture. That said, let's take a look at some of the recent outperformers.
The charts below are courtesy of VantagePoint, a platform that uses Artificial Intelligence and machine learning to forecast future price movements 1-3 days in advance with up to 86 percent accuracy. The blue line represents a predictive moving average that shows what's going to happen three days in advance, and the black line is a simple 10-day moving average. A crossover of the blue line over the black line indicates a bullish signal from the software, and vice versa for a bearish signal.
iAthus Capital Holdings, Inc. ITHUF 2.28%
Up 94 percent YTD
The cannabis dispensary operator saw a 615 percent increase in revenue in 2017 while also expanding its operations to New York and Florida, and investors have certainly rewarded the stock. On a technical basis, ITHUF has broken above $4 for the first time since it gapped down on February 2. Though the stock has seen some red days of late, the upward trend still appears to be intact.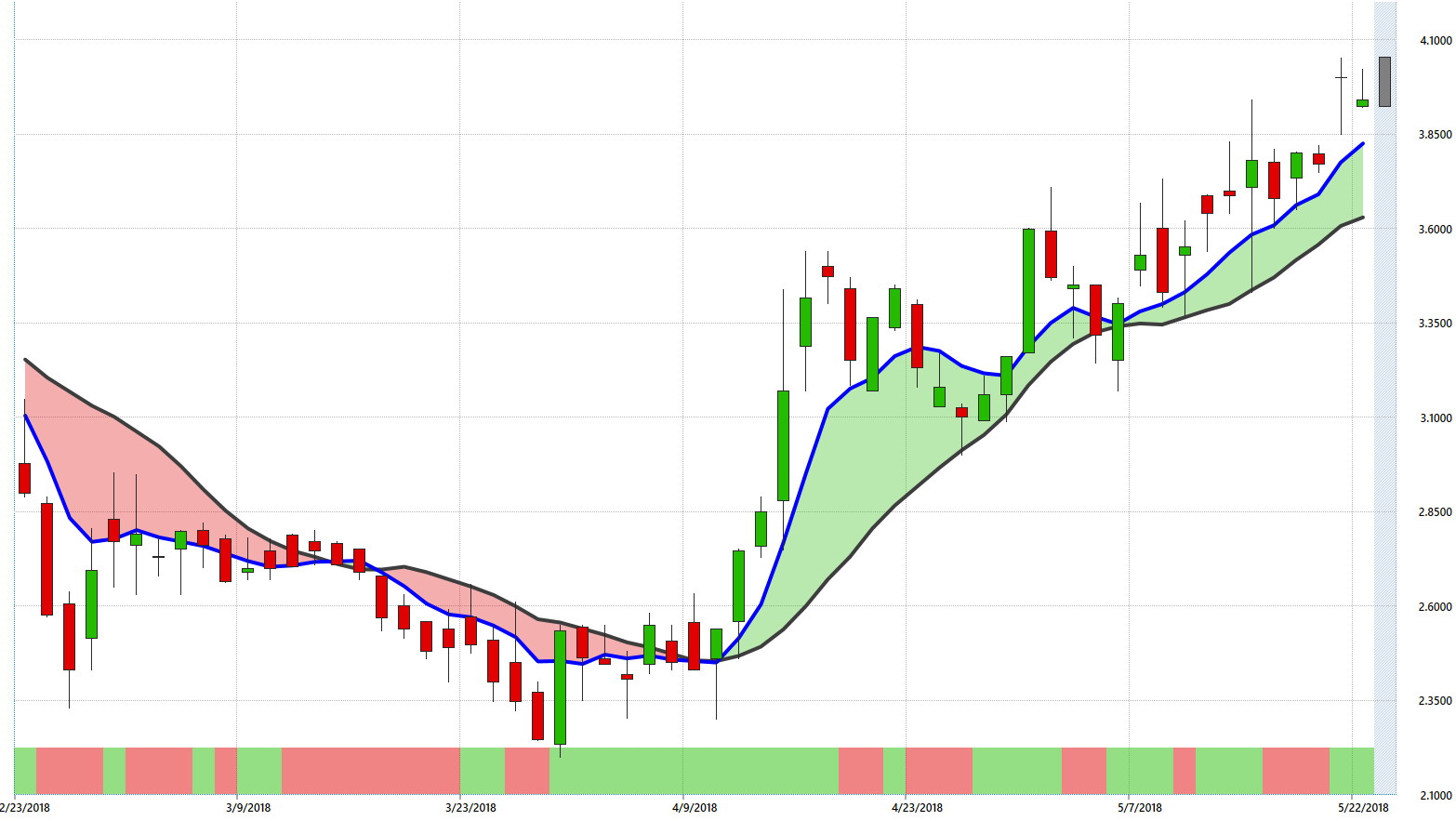 Up 18 percent YTD
Arguably the most well-known cannabis play, GWPH has exploded in the last month to all-time highs following a crossover to the upside on April 12. Though the trend came close to ending in early May, the fact that the two moving averages have not crossed over again tells us that the stock is still in an uptrend.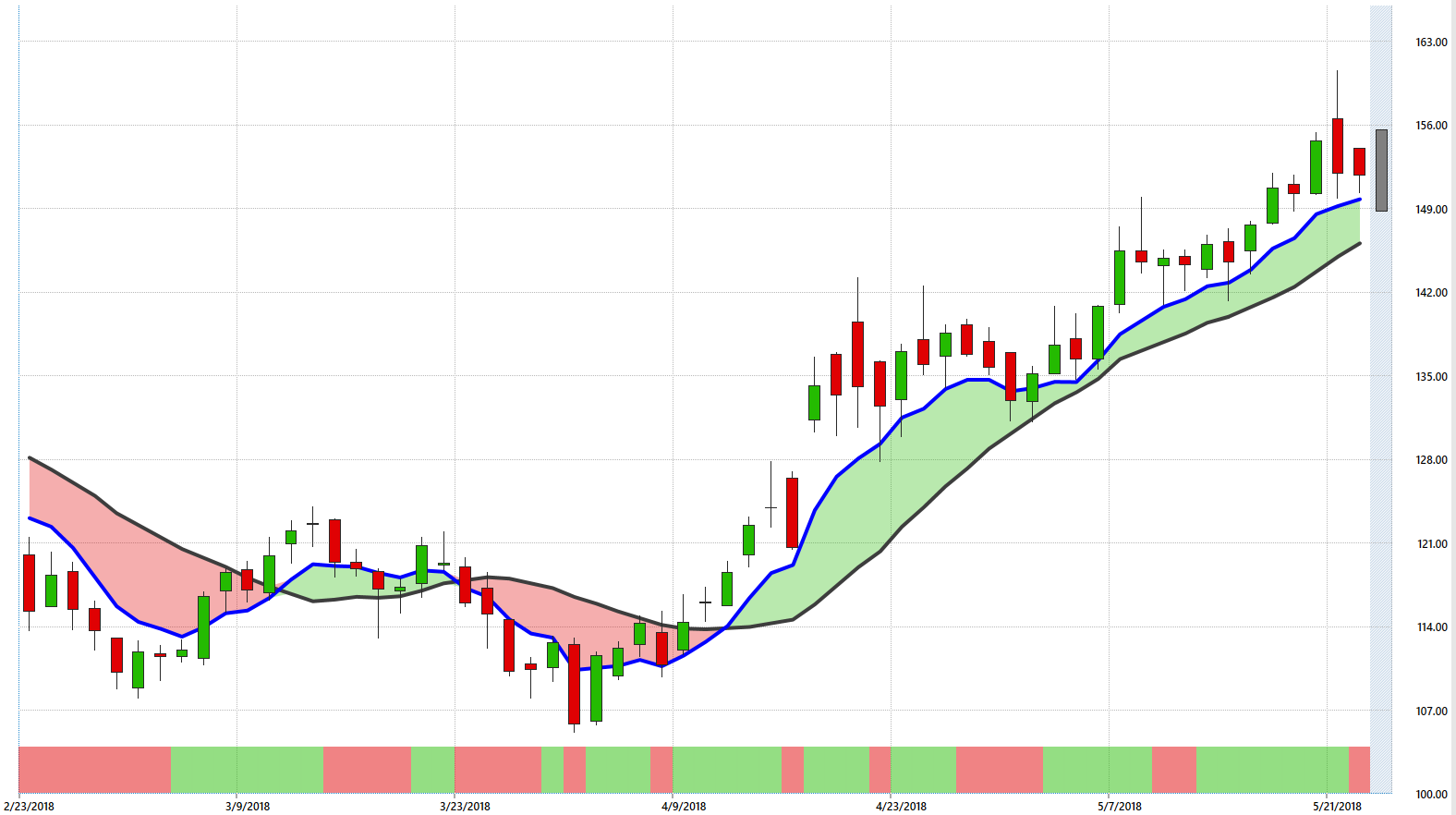 Innovative Industrial Properties, Inc. IIPR 1.66%
Up 3.5 percent YTD
Like a lot of cannabis stocks, IIPR sold off in January and February. Unlike most of them, it has gained back all its recent losses.
Though VantagePoint's two moving averages crossed over during the second week of May—indicating a downtrend—the two lines appear to have crossed over again, signalling the beginning of an uptrend.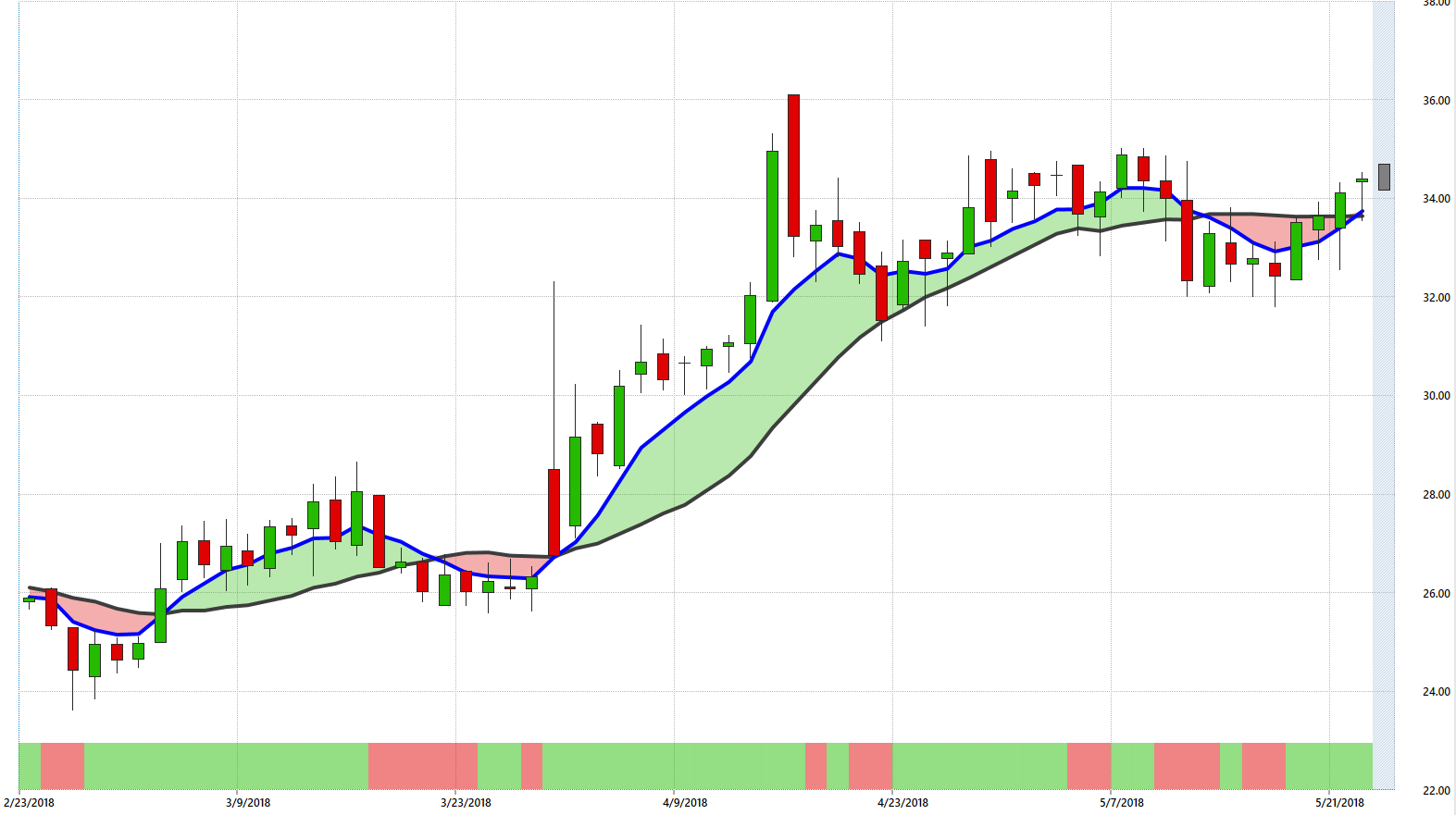 MedReleaf Corp.(OTC: MEDFF)
Up 0.7 percent YTD
Like the others on this list, cannabis producer MedReleaf was very strong the last three weeks of April. The stock looks to have hit some technical resistance around the $20 handle, but according to VantagePoint's indicators, the uptrend is still alive thanks to a rising blue predicted moving average and mostly green Neural Index.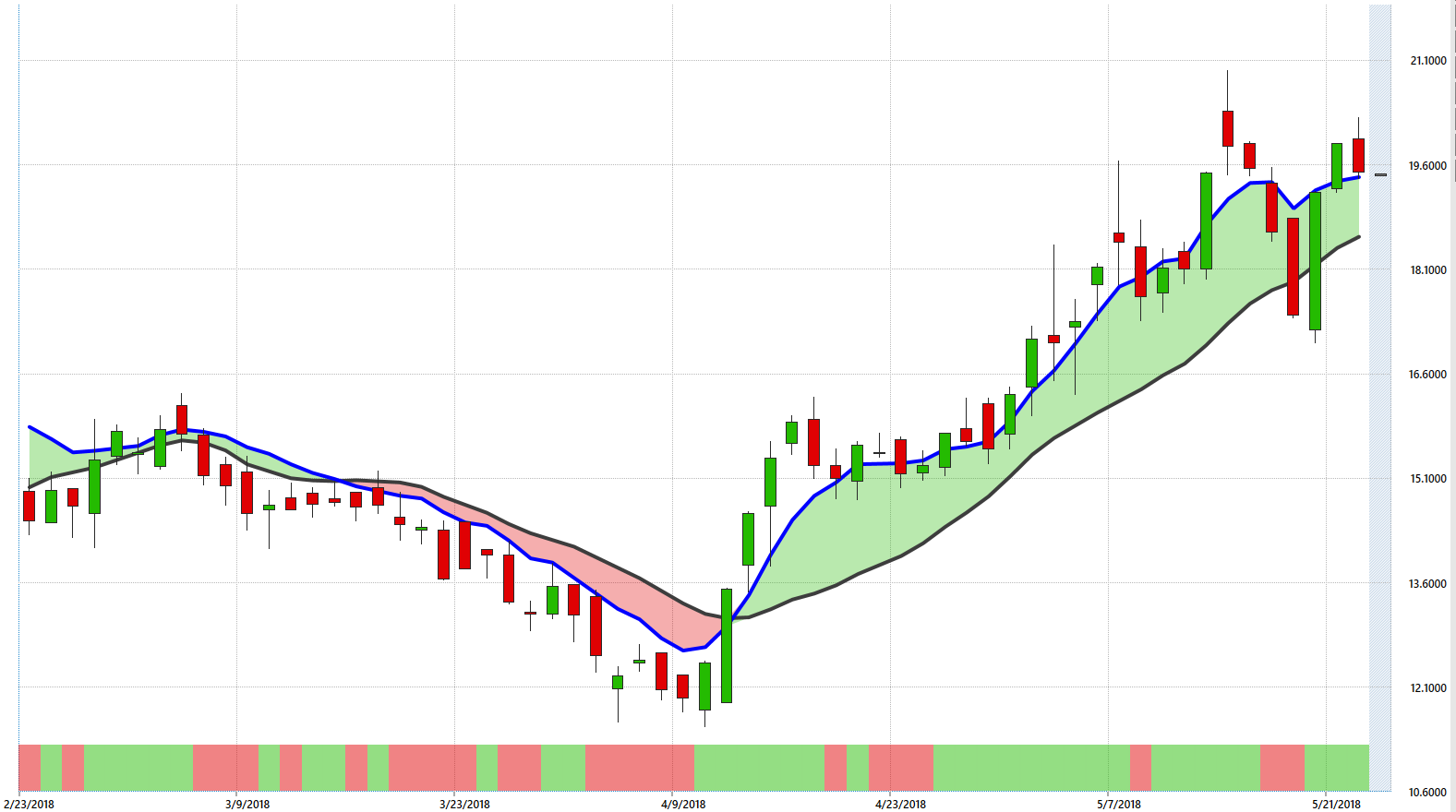 Flat YTD
Despite being flat in 2018, Americann has been in a strong uptrend since April 5, more than doubling in the six weeks since. Despite some red days sprinkled in, the uptrend has only gotten stronger according to VantagePoint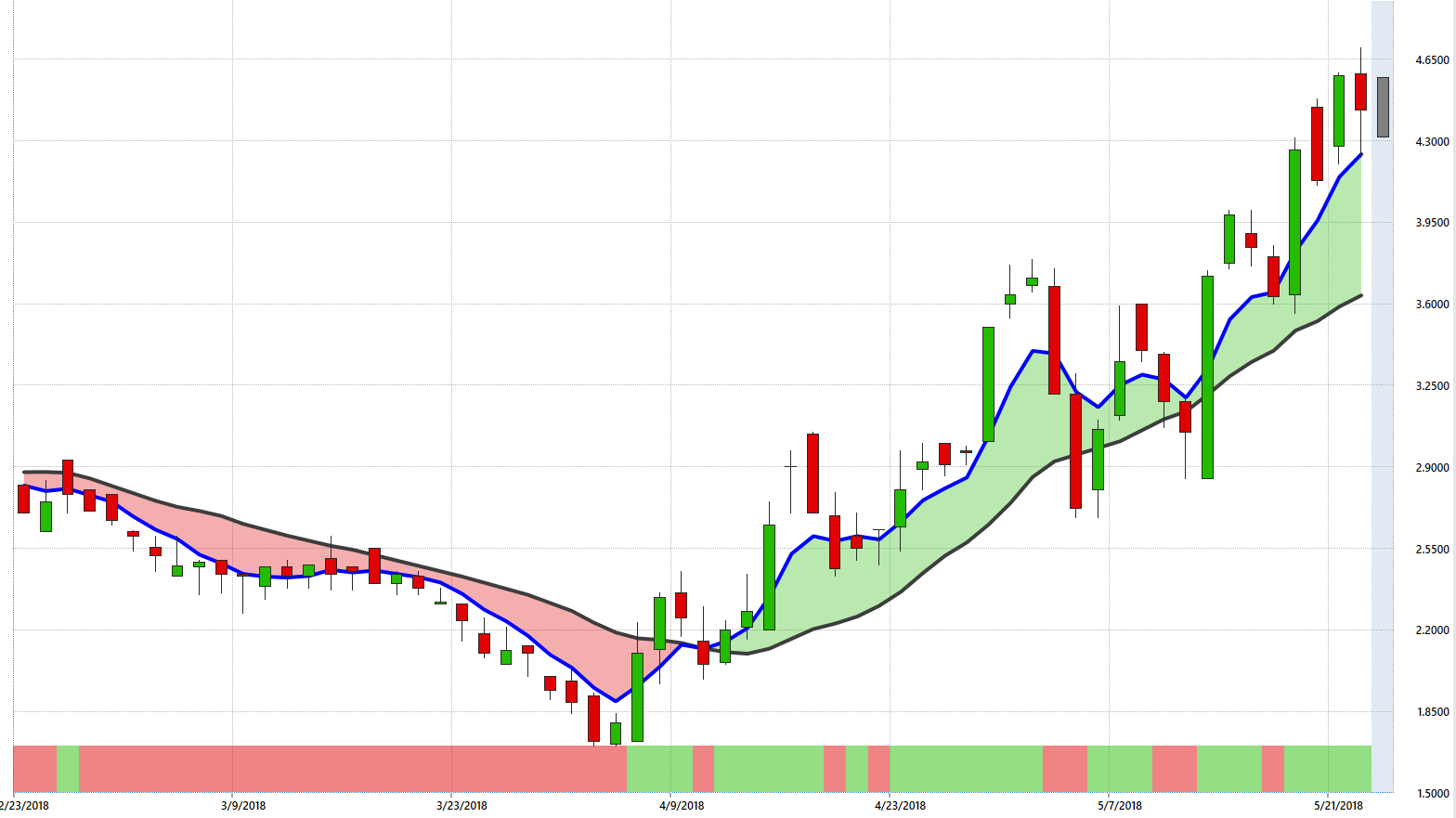 The cannabis sector is one of the most volatile sectors in the equities market, and a stream of upcoming legislation decisions promises even more volatility. This is not a sector for the faint of heart, and many cannabis plays still have to prove viable business models. But for some companies, there are trades to be made.
SOURCE = https://www.benzinga.com/trading-ideas/long-ideas/18/05/11766052/5-cannabis-stocks-that-have-been-outperforming